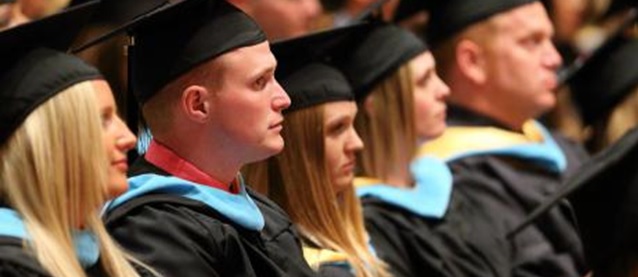 Award Winner

Recipient of the 2016 Outstanding Master's Thesis Award - Second Place.
To go to the Graduate Student Award Recipients collection page, click here.
Availability
Thesis (UNI Access Only)
Keywords
Southern States--In literature; Gender identity in literature; Motherhood in literature; Faulkner, William, 1897-1962. Sound and the fury; Faulkner, William, 1897-1962. As I lay dying; Faulkner, William, 1897-1962. Light in August;
Abstract
The American South's distinct and painful history creates a unique and provoking form of literature that is always forced to represent and reckon with the particular issues of its past. Because of the South's original dependence on slave labor, the entire Southern way of life was subverted after the Civil War, and the post-bellum South encountered difficulties in adjusting to a new way of life. This discrepancy between antebellum and post-bellum cultural conditions, such as the inheritance of impossible codes of honor, unnatural gender ideals, and sustained pressure to conform to social roles, created new issues with traumatic identity formation. Southerners wanted to preserve their old culture in a society that no longer allowed for it, and the sudden and forced dissolution of their way of life made them unable to let go of the past, thus creating an unstable and damaging future.
These inherited traumas were so woven into society they were hard to notice by people submerged in the culture. However, William Faulkner was able to notice these identity formation issues and the way the South repeated the same damaging patterns, thus creating a harmful and cyclical cultural condition. He was able to perceive the way in which the Old South pervaded and perverted the New. Faulkner expresses this discrepancy, this issue with traumatic identity formation, most acutely though his examination of gender and motherhood displaying desperate interest in the fate of the next generation in his novels The Sound and the Fury, As I Lay Dying, and Light in August.
Although Faulkner is often viewed by gender critics with mixed feelings, he does not create "improper" women and mothers, as some have contended, to express a hatred toward women but rather as a demonstration of the ways destructive social ideologies disrupt and disturb gender performance. He is not critical of motherhood and marriage, only of the way society sees such roles as a woman's obligation, and critics' claims of his misogyny are complicated by the ways in which he shows how Southern masculinity is also distorted, complicated and harmful.
Men and women were forced by social and cultural standards of both the Old and New South to assume contradictory and unnatural gender identities, and Faulkner's critique of motherhood is thus a critique of gender expectations. If men and women are both forced to assume unnatural roles and to achieve gender ideals that are no longer available to them, then their ability to stop their children from experiencing the same traumatic incursions becomes impaired. Faulkner feared the transmission of these traumas from the never-ending cycle of abuse that the dissonance between Old South ideologies and New South society had created.
Faulkner expresses this fear of transmitting the traumas associated with gender identity formation to the next generation through the abundance of characters within these novels who are complicated males, struggling women, and nontraditional mothers. His focus on the development and failure to achieve the idealized versions of femininity and masculinity, due to the irreconcilable sides of the South, demonstrate Faulkner's fear of what will become of the South and future generations if they do not stop the cycle of oppression.
Degree Name
Master of Arts
Department
Department of Languages and Literatures
First Advisor
James O'Loughlin, Chair
Object Description
1 PDF file (iii, 57 pages)
Copyright
© 2015 Jordan Lea Ludwig
Recommended Citation
Ludwig, Jordan Lea, "The traumatic incursion of the Old South on gender and motherhood in William Faulkner's novels The sound and the fury, As I lay dying, and Light in August" (2015). Dissertations and Theses @ UNI. 161.
https://scholarworks.uni.edu/etd/161