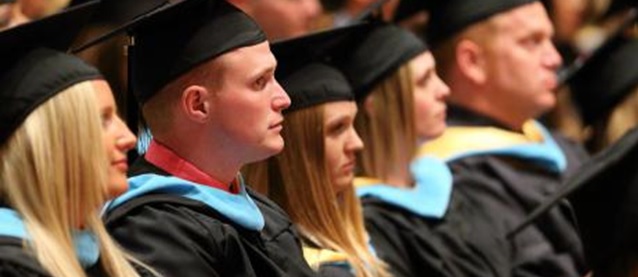 Availability
Open Access Thesis
Keywords
Arts -- Iowa -- Cedar Falls; Arts -- Iowa -- Waterloo; Recreation -- Iowa -- Cedar Falls; Recreation -- Iowa -- Waterloo;
Abstract
Community administrators who plan leisure and arts activities for the public, many times lack adequate information to base important decisions upon. Therefore, possessing the knowledge and techniques needed to gain this information becomes of vital importance to both profit and non-profit agencies.
Some questions that might arise for administrators when trying to develop programs, schedules, or facilities include: What are the characteristics of attenders and nonattenders? What are the most effective publicity methods for outreach? What programs need to be retained or initiated? What community leisure and arts events does the public prefer? How does local attendance at cultural events compare to national attendance?
Even when national studies are conducted, local information for day-to-day operations may not be available. Therefore, this study attempted to discover the general public's preferences and characteristics of attenders and nonattenders for scheduled leisure and arts activities in the Cedar Falls/Waterloo area. The study was implemented to demonstrate the importance of using survey methods in generating information which might help in the planning of local arts events, thereby hoping to serve as an example of effective management and accountability.
A comprehensive survey was developed, partially based on an instrument used in a national study by Louis Harris and Associates. The final sample resulted in 315 completed interviews from Cedar Falls and Waterloo, Iowa. Respondents came from a randomly selected sample pool of 539 households, and were called on the telephone during the month of April, 1987.
The study will contribute a body of information for the local area in addition to indicating apparent trends. There appeared to be a direct relationship between attendance at events and respondents' education level. The more education a person had, the more likely he or she would be to attend community cultural events. Television was found to be very strong competition for attendance at live events, but was only third in importance when finding out about those events. There also was a difference between waterloo residents and Cedar Falls residents about the preferences for, and attendance at specific leisure events. Although there wasn't a core group of heavy attenders for all cultural events, a group was discovered that attended multiple events. Over a third of the respondents surveyed said they attended both theatre and art museums.
Degree Name
Master of Arts
Department
Department of Theatre
Department
Department of Communication and Theatre Arts
Object Description
1 PDF file (114 pages)
Copyright
©1990 Steven Micheal Wikert
File Format
application/pdf
Recommended Citation
Wikert, Steven Michael, "Survey of Public Profiles, Attendance, and Preferences for Cedar Falls/Waterloo Community Leisure and Arts Activities" (1990). Dissertations and Theses @ UNI. 1494.
https://scholarworks.uni.edu/etd/1494