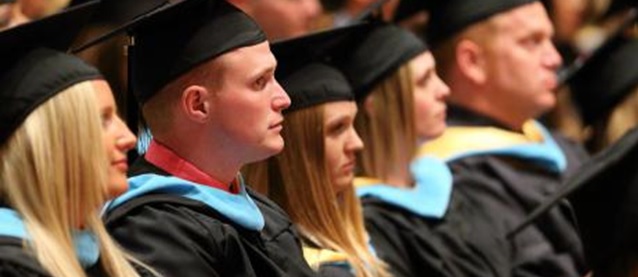 Availability
Open Access Thesis
Keywords
Parent and adult child, Grandparent and adult child, Young adults -- Psychology
Abstract
The purpose of this quantitative research was to examine the ways that the parent-child bond influences affectual solidarity between college-aged adults and their grandparents. This study sought to overcome flaws of prior research in this area by further exploring how several dimensions of intergenerational solidarity between young adults and each of their parents (i.e., joint activities, global relationship quality, and probability of discussing problems) affect grandchildren's feelings of closeness to each of their living grandparents. In addition, the present research explored the impact of such factors as lineage, gender of the grandparent and of the grandchild on the grandchild-grandparent relationship.
The present study used secondary analysis of data from the second wave of the National Survey of Families and Households. The sample consisted of 1,090 children age 18-23. This study was grounded in the theory of intergenerational solidarity and the kin-keeping perspective. In general, it was expected that the better the relationship young adults had with their mothers, the closer they would feel to their maternal grandmothers/grandfathers. The same was anticipated for the influence of the child-father relationship on closeness to paternal grandmothers/grandfathers. It was also predicted that the effect of the child-parent bond on grandchildren's closeness to their grandparents would be different for granddaughters and grandsons.
The present research found some support for the notion that mothers as well as fathers can enhance young adults' relationships with their maternal and paternal grandparents, respectively. The findings indicated that stronger ties between young adults and their mothers led to closer relationships between grandchildren and their maternal grandmothers/grandfathers. In addition, the more young adults were involved in their relationships with their fathers, the closer they felt to their paternal grandmothers/grandfathers. The child-mother and child-father relationships were found to have a different effect on closeness to maternal and paternal grandparents for granddaughters and grandsons. Moreover, the results showed that the grandchild-grandparent relationship might be influenced not only by grandparents' biological child but also by their child-in-law. These findings have implications for future research and for family professionals.
Degree Name
Master of Arts
Department
Department of Sociology, Anthropology, and Criminology
First Advisor
Kristin Mack
Object Description
1 PDF file (vii, 115 leaves ; 28 cm)
Copyright
©2004 Maria A. Monserud
File Format
application/pdf
Recommended Citation
Monserud, Maria A., "Impact of the child-parent relationship on affectual solidarity between grandchildren and grandparents : the perspective of young adults" (2004). Dissertations and Theses @ UNI. 1393.
https://scholarworks.uni.edu/etd/1393