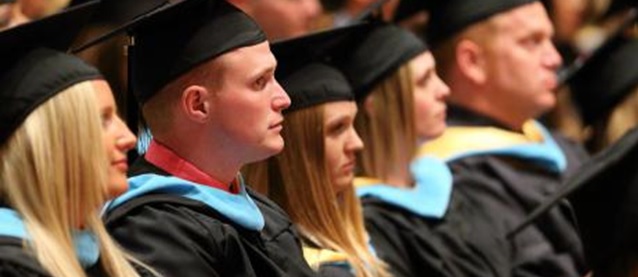 Availability
Open Access Thesis
Keywords
Probation -- Iowa -- Black Hawk County, Discrimination in criminal justice administration -- Iowa -- Black Hawk County
Abstract
The probation revocation hearing is one of many decision points in the legal system. Some probation violators are revoked from probation supervision and ordered to serve a prison sentence, while others are given another chance to successfully complete their period of supervision. Some legal scholars and researchers believe systematic racial discrimination occurs in the justice system, while others maintain that all criminal defendants are treated the same regardless of race. This does not mean that race never plays a role, only that it is idiosyncratic rather than systematic. The results of previous studies of the effects of race on judicial decision-making are inconclusive. The probation revocation hearing is one decision-making point that has not received much attention.
The current study examines probation revocation hearing dispositions of 163 felony probationers in Black Hawk County, Iowa. To determine what factors are associated with revocation, two groups of probation violators are compared. The first group had their probation supervision revoked due to breaking probation rules. The second group received less severe sanctions as a result of failing to comply with the terms and conditions of probation supervision. Of these 163 probation violators, 59 were revoked and 104 received other sanctions. The sample contained 62 black defendants and 101 white defendants. The records of the probation violators were used to look for factors associated with being revoked from probation supervision and to determine if race appeared to impact the disposition of the revocation hearing.
The results indicate that black defendants were not treated differently than white defendants and that race did not affect the outcome of the probation revocation hearing. Instead, judicial processing and decisions appeared to be made based on legally relevant variables. Specifically, probation violators who were on probation for more than one felony offense were more likely to be revoked. Further, offenders with criminal histories which included a prior period of supervision or a prior revocation of supervision were more likely to be revoked from probation. Also, probationers who had previously served time in prison were revoked from probation more often. Conversely, offenders with a history of mental health problems were more likely to receive sanctions less severe than revocation. Probationers who broke probation rules by being rearrested for a new felony offense were also frequently sent to prison as a result of the revocation hearing.
Overall, the results of the present study demonstrate that race has no direct effect in the decision to initiate revocation proceedings or probation revocation hearing dispositions. These results are encouraging because they lend credibility to the judicial process as it pertains to dealing with probation violators.
Degree Name
Master of Arts
Department
Department of Sociology, Anthropology, and Criminology
First Advisor
B. Keith Crew, Chair
Object Description
1 PDF file (vi, 80 leaves ; 28 cm)
Copyright
©1995 Ross Thomas Todd
File Format
application/pdf
Recommended Citation
Todd, Ross Thomas, "An analysis of racial bias in revocation rates among felony probationers in Black Hawk County, Iowa" (1995). Dissertations and Theses @ UNI. 1383.
https://scholarworks.uni.edu/etd/1383