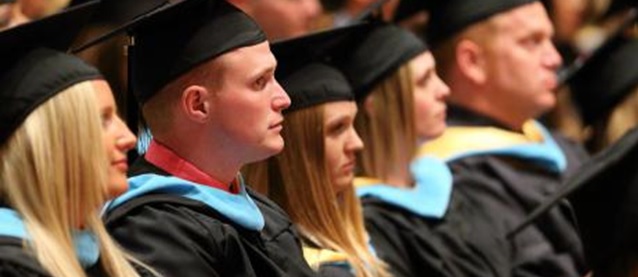 Availability
Open Access Thesis
Keywords
Authority -- Religious aspects -- Islam
Abstract
The 9/11 tragedy, followed by the War on Terror policy have brought serious impacts on a study of Islam, especially regarding the issue of terrorism. An absolute authority of traditional Islamic leaders is often blamed as a source of religious violence. Their charismatic leaderships are considered having threats for the rest of the world. Imbalanced information provided by the Western media about Islam neglected a peaceful side of lslamic teachings. Through sociological perspective, especially the concept of authority from Weber, this thesis provides an alternative description of the authority of traditional Islamic leader in Indonesia, so-called kyai, the owner and teacher of pesantren, a traditional Islamic boarding school in Java Island.
To understand how do they gain and maintain their authority, I utilized a qualitative methodological approach using autoethnography and library data. As an insider, I have no intention to prove that certain characteristics of Islamic leaderships are "correct." Instead, I just present what most Muslims think and understand about the sources of their leader's authority and compare it with a modern concept on charismatic leadership based on the work of Weber.
The result indicates that the authority of kyai is based on two general aspects: doctrinaire, such as the Qur'an, hadith, and kitab kuning or classical Islamic texts, and non-doctrinaire, including the personality of kyai, nasab or the descendant of kyai, and the value system of pesantren. By fostering the public image that kyai are extraordinary persons who are able to give barakah or blessing for other, supported by both doctrinaire and non-doctrinaire sources, kyai have succeed in maintaining their authority for centuries. The main characteristics of traditional Islam in Indonesia, which are more tolerant and accommodative as a legacy from Sufis the main agent of conversion in Indonesia, are behind the success of kyai in routinizing their charisma and rationalizing their pesantren by implementing a madrasah system.
Degree Name
Master of Arts
Department
Department of Sociology, Anthropology, and Criminology
First Advisor
Keith B. Crew, Chair
Object Description
1 PDF file (vi, 101 leaves ; 28 cm)
Copyright
©2006 Achmad Zainal Arifin
File Format
application/pdf
Recommended Citation
Arifin, Achmad Zainal, "The Authority of Traditional Islamic Leaders: A Sociological Study of Kyai's Authority in Pesantren" (2006). Dissertations and Theses @ UNI. 1361.
https://scholarworks.uni.edu/etd/1361