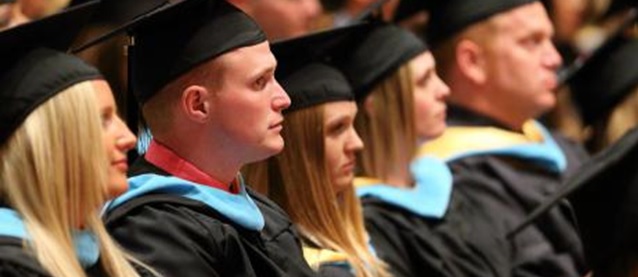 Availability
Open Access Thesis
Keywords
Printing industry -- Vocational guidance -- Study and teaching -- Iowa; Job analysis;
Abstract
It is important that educators use a relevant, up-to-date curriculum when educating on a specific occupation. Job task analysis is an effective way for educators to understand an occupation and provide students with valuable information. This study analyzed prepress technicians' duties and tasks.
This research used the occupational analysis method called the DACUM (Developing a Curriculum) process. The DACUM process uses an expert worker panel to identify the duties and tasks of an occupation. This study found that there are 9 duties and 55 tasks for a prepress technician. After identifying the duties and tasks, the study confirmed those duties and tasks with practicing prepress technicians.
To verify the duties and tasks, a task verification survey was employed. The survey was sent out to 42 full-time employed prepress technicians and/ or managers. The survey asked basic demographic questions about the participants, along with three questions about each task identified in the DACUM workshop. The questions are as follows:
1. Does an entry-level prepress technician perform this task?
2. How important is this task for a prepress technician job?
3. How difficult is it to perform this task?
Of the 42 surveys sent, 30 were returned, resulting in a 71 % response rate. The surveys were then analyzed using basic statistics in order to understand their importance in a curriculum.
Based on the analysis of the data the research has produced the following conclusions. The DACUM process was a valid method to conduct a job task analysis of a prepress technician. All 55 tasks are critical to the job of an entry-level prepress technician. Fifty-four of the 55 tasks fell into the category of either important and difficult or important but not difficult, indicating that educators should use all but one task when creating or updating their prepress curriculum.
Degree Name
Master of Science
Department
Department of Industrial Technology
First Advisor
Douglas R. Hotek, Chair
Object Description
1 PDF file (83 pages)
Copyright
©2011 Lee John Geisinger
File Format
application/pdf
Recommended Citation
Geisinger, Lee John, "An Occupational Analysis of Prepress in the Des Moines and Eastern Iowa Regions" (2011). Dissertations and Theses @ UNI. 1325.
https://scholarworks.uni.edu/etd/1325