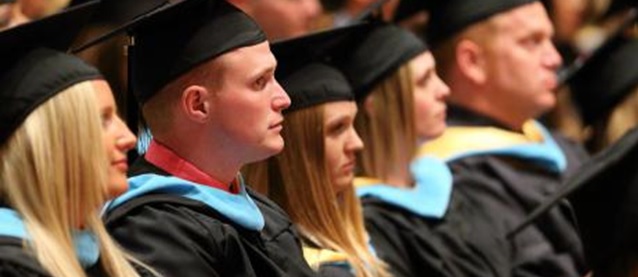 Availability
Open Access Thesis
Keywords
Industrial arts teachers; Sex role; Industrial arts -- Vocational guidance;
Abstract
Sex role stereotyping has been the focus of a number of research projects trying to determine just where stereotyping lies and ways to eliminate it. Although most of the research points toward role modeling as a major cause, little has been done to test that theory.
The purpose of this study was to determine the relationship between teacher sex role models and the career aspirations of students enrolled in high school industrial arts courses throughout the United States. This study was limited to tenth, eleventh, and twelfth grade students enrolled in industrial arts programs in high schools in the United States which had employed both male and female industrial arts teachers during the 1978-79 academic year. The list of schools was obtained through information generated by a nationwide survey of all state industrial arts supervisors.
Seven hundred ninety-three high school industrial arts students, representing fourteen percent of the states in the nation, participated in this study. The students completed questionnaires indicating their selected career aspirations and identifying persons who influenced those aspirations. The student career aspirations were then categorized as innovative, moderate, or traditional by utilizing a U.S. Bureau of the Census occupations table with a percentage breakdown by sex of various occupational categories.
This study concludes that there is no significant (.05 level) difference in the career aspirations of those students exposed to non-traditional sex role models and those exposed to traditional ones. It also concludes that there appears to be no significant (.05 level) difference in career aspirations of male and female high school students whether or not they have had a female industrial arts teacher.
On the other hand, since the study was an unique attempt to determine the extent of role model influence on students enrolled in traditionally "one-sex"" areas of study, few conclusions could be reached. This study, however, has raised a number of questions and has made it possible to formulate recommendations seemingly worthy of further research.
Degree Name
Master of Arts
Department
Department of Industrial Technology
First Advisor
Ervin A. Dennis, Chair
Object Description
1 PDF file (68 pages)
Copyright
©1979 Janet Lynn Robb
File Format
application/pdf
Recommended Citation
Robb, Janet Lynn, "The Relationship Between Teacher Sex Role Models and Career Aspirations of High School Industrial Arts Students" (1979). Dissertations and Theses @ UNI. 1323.
https://scholarworks.uni.edu/etd/1323