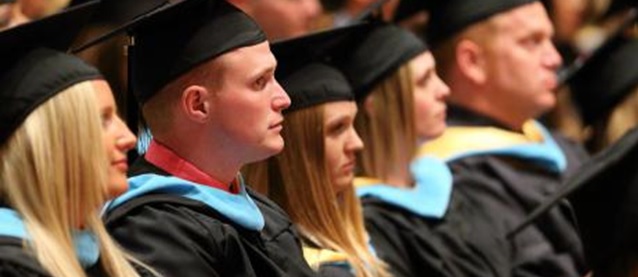 Availability
Dissertation (UNI Access Only)
Keywords
Learning disabled--Education--Iowa; Behavior disorders in children--Social aspects--Iowa;
Abstract
This qualitative study focused on the impact of being labeled for behavioral issues in school. Individuals who were previously labeled BD (behavior disordered) were interviewed about the impact of the label and the services provided to these students. Labeling and stigma were explored. The conflict paradigm was discussed regarding the replication of our existing social structures within the educational system as a whole. The literature indicated inconsistency with labeling and serving these students. Students labeled BD are frequently segregated after being identified for special education. The outcomes for these students are bleak. They are more likely to drop out of school, remain jobless, and become incarcerated. Those men interviewed were labeled BD for an average of 9.2 years, yet received little to no instruction in the area of behavior. The outcomes for these men were dismal as well. Change is necessary in terms of how we educate these students.
Research questions included the following:
1. How did being labeled BD or served in a behavior classroom affect the students personally?
2. How effective was the behavior instruction for the individual student in terms of teaching positive behavior?
3. Were the students in special education for behavior-related reasons moved toward more integration and eventually staffed out of special education?
4. How much impact did special education teachers have on improving behavior with these students? 5. What is the perception of these students in terms of school in relation to their own success?
Degree Name
Doctor of Education
Department
Department of Educational Leadership and Postsecondary Education
First Advisor
Nicholas Pace, Committee Chair
Object Description
1 PDF file (xii, 230 pages)
Copyright
©2014 Jill Renae Mollison Weigel
File Format
application/pdf
Recommended Citation
Weigel, Jill Renae Mollison, "Finna get locked up: The school experiences of five men labeled BD" (2014). Dissertations and Theses @ UNI. 131.
https://scholarworks.uni.edu/etd/131