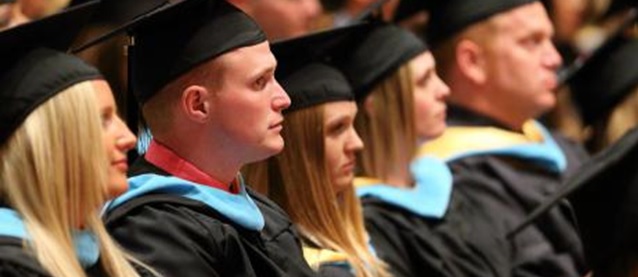 Availability
Open Access Thesis
Keywords
Education--Aims and objectives; Science--Study and teaching (Middle school); Science--Study and teaching (Secondary); Educational technology;
Abstract
This study focuses on examining the impact of technology on higher order thinking in the science classroom by first examining the impact of a teacher's knowledge of Bloom's Revised Taxonomy on the integration of higher order thinking activities and then by examining what levels of higher order thinking exist when technology was utilized. Previous research has found correlations between the levels of Bloom's Taxonomy exhibited when using technology, particularly probeware, simulations/virtual labs, and special software like LoggerPro. In addition, previous research has shown a trend of teachers inaccurately categorizing their lessons and activities as having a higher order thinking level than what was found by researchers.
For this study, teachers were recruited from the Great Prairie Area Education Agency to submit one to two lessons they determined had students completing tasks at a higher order thinking level as according to Bloom's Revised Taxonomy. In addition, teachers were asked to complete a knowledge inventory to determine their knowledge of Bloom's Revised Taxonomy. These pieces of data were then analyzed to determine whether there were any correlations between the knowledge inventory scores and the level of Bloom's their submitted lesson was as well as determining any correlations between the level of Bloom's and the use of technology in the activity.
The results of this study found there to be no correlation between a teacher's knowledge of Bloom's and the level of Bloom's their lesson demonstrated. Teachers in this study typically incorrectly identified the higher levels of Bloom's when completing their knowledge inventory. Additionally, teachers submitted activities that illustrated a wide variety of higher order thinking when asked to submit ones in which they felt the highest levels were present. There appears to be a correlation between the primary type of technology used and level of higher order thinking occurring in the lesson submitted. Since this was not one of the research questions, future research is needed to validate this result.
Degree Name
Master of Arts
Department
Science Education Program
First Advisor
Dawn Del Carlo, Chair
Object Description
1 PDF file (viii, 58 pages)
Copyright
©2022 Mauree Angelina Haage
File Format
application/pdf
Recommended Citation
Haage, Mauree Angelina, "Use of technology and its impact on higher order thinking in the science classroom" (2022). Dissertations and Theses @ UNI. 1209.
https://scholarworks.uni.edu/etd/1209