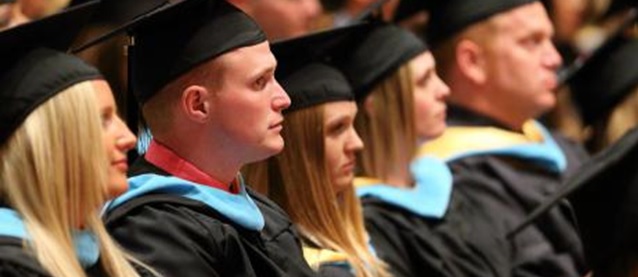 Availability
Open Access Thesis
Keywords
Darré, Richard Walther, 1895-1953; Hitler, Adolf, 1889-1945; Agriculture--Germany--History--20th century;
Abstract
Richard Walther Darré joined the National Socialist German Workers Party in 1930 at the behest of Adolf Hitler and was Germany's Reichsminister of Agriculture from 1933 to 1942. Darré was recruited by Hitler because of his Blood and Soil ideology. This ideology was peasant-centric and argued that the German peasant embodied the ideal racial form and pushed for a rebirth of German agriculture.
This thesis examines the career of Richard Walther Darré and focuses on two questions: first, what role did Darré's Blood and Soil ideology play in his rise and removal from power; and, second, does Darré's fall from power inform us about any policies Hitler and NSDAP might have had about official's removal from power?
I argue that Darré's Blood and Soil ideology was responsible for both his rise and fall from power. Darré was unable to navigate the political landscape that was the Third Reich, and his devotion to his Blood and Soil ideology made it impossible for him to properly administer German agriculture and peasant policy. 1938 marked a turning point in Darré's career. He split with his closest ally, Heinrich Himmler, and set himself on the path to imminent demise. Despite Hitler's push for conquest, Darré focused inward on improving the existing peasantry within Germany through methods such as biodynamic agriculture or through improved prices for agricultural goods to entice peasants from leaving the countryside. Darré refused to change his policies as the political and social landscape radically changed with World War II. Because of this he was eventually fully removed from power in 1942.
In regard to personnel policy, I argue that all personnel decisions centered around maintaining the party's power. I examine party publications as well as Darré and six other officials' removals to draw this conclusion. Betrayal, scandal, and incompetence were all leveraged by Hitler to preserve the party's image during the Third Reich.
Year of Submission
5-2020
Degree Name
Master of Arts
Department
Department of History
First Advisor
Konrad Sadkowski Chair, Thesis Committee
Object Description
1 PDF file (iv, 92 pages)
Copyright
©2020 Andrew P. Harnois
Recommended Citation
Harnois, Andrew P., "Richard Walther Darré, National Socialism, and Bauernpolitik" (2020). Dissertations and Theses @ UNI. 1017.
https://scholarworks.uni.edu/etd/1017