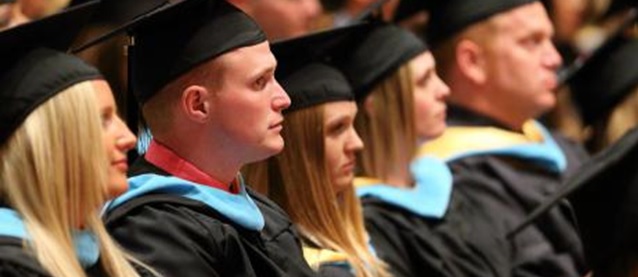 Availability
Open Access Thesis
Keywords
Food service employees--Wounds and injuries; Human engineering;
Abstract
The purpose of this study was to evaluate the workplace demands faced by a group of kitchen staff at six dining centers and to survey musculoskeletal complaints among this sample of workers. The dining centers were located in six different public elementary and middle schools in a city in the south of Brazil. This research was developed following qualitative research design, and the researcher made use of the "Activity Oriented Ergonomics (AOE) methodology.
The AOE focuses on the work analysis that evaluates real work situations that allows a reassessment of work demands. In this case the chosen methodology was a good fit in order to detect issues that can be harmful to workers health regarding ergonomics criteria in the kitchen workplace environment.
The researcher applied different means to conduct the data collection process which included workplace analytical observation, tasks observation, informal conversation with cooks and manager, as well as evaluating tools, forms, and questionnaires. Thus, the observation of the workplace and workers performing their functions focused in analyzing individuals' operational behavior related to their work requirements.
Data was organized in three different topics including characteristics of participants, workplace environmental conditions, and task analysis, which contains physical and cognitive demands. The analysis of the workplace environment condition emphasized two main topics: 1) layout characteristics of the workplace area such as physical space and equipment aspects; 2) ambiance conditions, which comprises aspects of temperature/humidity, luminosity, and noise. There were essentially four activities that were performed in the workplace, which were food pre-preparation, cooking, meal distribution, and cleaning/sanitation.
Finally, recommendations were made in order to improve the working conditions of the staff as well as their knowledge and awareness regarding everyday aspects of ergonomics. The betterment of ergonomics factors, organizational matters, and environmental aspects can be ultimately beneficial to employees. Importantly, these changes will also benefit the business as a whole, since employees will not only be more productive but also willing to take on the work effectively.
Degree Name
Master of Science
Department
Department of Industrial Technology
First Advisor
Julie Zhang, Chair
Object Description
1 PDF file (x, 108 pages)
Copyright
©2012 Jacqueline Pereia da Silva
File Format
application/pdf
Recommended Citation
Pereira Da Silva, Jaqueline, "Ergonomics evaluation of task demands among kitchen staff" (2012). Dissertations and Theses @ UNI. 1008.
https://scholarworks.uni.edu/etd/1008