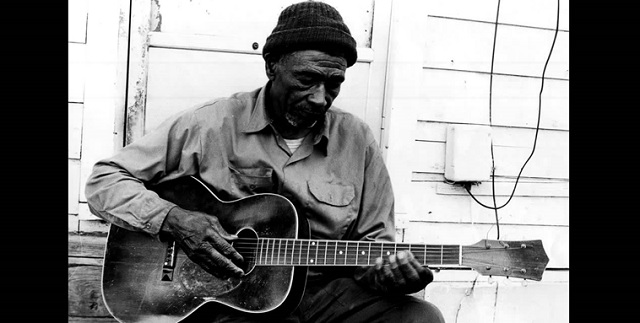 Born in 1884, Eddie Bowels learned to play guitar in New Orleans at the birth of jazz and blues. In 1914, he came to Cedar Falls, Iowa to work as a street paver, and he stayed here for the rest of his life, working in a variety of manual labor jobs and sharing his distinctive style of blues guitar with his many friends.

This project involved collecting materials and preparing them in exhibits on the Web and at the Hearst Center in Cedar Falls, Iowa. The exhibitions were prepared by an English Senior Seminar student in the UNI Department of Languages & Literatures under the advisement of Professor Jim O'Loughlin.

Related websites:
Printing is not supported at the primary Gallery Thumbnail page. Please first navigate to a specific Image before printing.