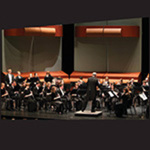 Performer
Northern Iowa Symphony Orchestra; Jeong, Kye Kyoung (piano)
Description
This music clip is from a concert performed by the Northern Iowa Symphony Orchestra and the UNI Wind Symphony. The concert was held on April 27, 2004 at 7:30 p.m. in the Great Hall at the Gallagher-Bluedorn Performing Arts Center. The Orchestra was directed by Dr. Rebecca Burkhardt and the Wind Symphony by Dr. Ronald Johnson. This clip is taken from the Orchestra's performance of the first movement, Andante allegro, of Prokofiev's Piano Concerto No. 3 in C Major. Kye Kyoung Jeong is featured on piano.
Document Type
Sound Recording
Repository Collection
Art and Music Collection
Publisher
University of Northern Iowa
Copyright
©2004 University of Northern Iowa
Permitted Uses
U.S. and International copyright laws protect this digital object. Commercial use or distribution of the object is not permitted without prior permission of the copyright holder.
Recommended Citation
Prokofiev, Sergei, "Piano Concerto No. 3 in C Major, Op. 26: Andante allegro" (2004). Northern Iowa Symphony Orchestra. 16.
https://scholarworks.uni.edu/uni_symphony/16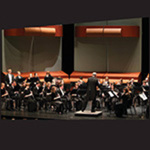 COinS