Title
Correlation between Forb Frequency and Grass Frequency in Expiring CP-25 Plantings
Listen to Sound Recording
Click image to view Gretchen Steffensmeier Presentation: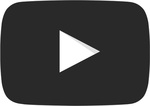 Closed Captioning coming soon.
Location
Ballroom, Maucker Student Union, University of Northern Iowa
Presentation Type
Poster Presentation (Electronic Copy Not Available)
Keywords
Monarch butterfly--Habitat--Conservation--Iowa; Common milkweed--Habitat--Iowa;
Abstract
In recent years, the population of the monarch butterfly (Danaus plexippus) has been declining due to a decrease in habitat. Iowa is located within the monarch's core breeding range and plays a critical role in the preservation of the species. In the upper Midwest where most land is in agricultural production, the Conservation Reserve Program (CRP) plays a large role in providing habitat for many pollinators by paying landowners to take land out of agricultural production and plant native habitat. In 2020, 139,160 acres of land was enrolled in CP-25, whose objective is to restore rare and declining habitat. CRP fields are observed to lose habitat value over time, thus potentially losing value for monarch recovery. Invasion by smooth brome (Bromus inermis) is often cited as a cause of habitat degradation in CRP fields. However, informal observations suggest that some species are more tolerant of high brome cover. We hypothesized that Asclepias syriaca (common milkweed) would have similar frequency among areas with high and low smooth brome cover. Additionally, we hypothesized that common milkweed would have higher frequency among high smooth brome cover compared to other common forb species found in CP-25 fields. We performed vegetation surveys on 16 expiring CP-25 fields throughout Eastern Iowa. Five hundred meters of transects, totaling 100 quadrats (0.5 m x 2 m), were sampled at each field using randomly generated points. Plant species within each quadrat were identified and marked as present; Asclepias syriaca (common milkweed) stems were counted. In alternating quadrats, cover class was estimated for each plant species. For 11 surveyed sites with high brome cover, we compared the mean frequency of co-occurrence of common milkweed, and six forb species of high nectar value, in areas of high (>50%) and low (
Start Date
30-7-2021 11:30 AM
End Date
30-7-2021 1:15 PM
Event Host
Summer Undergraduate Research Program, University of Northern Iowa
Faculty Advisor
Laura L. Jackson
Department
Department of Biology
Department
Tallgrass Prairie Center
Copyright
©2021 Gretchen Steffensmeier and Laura L. Jackson
Creative Commons License


This work is licensed under a Creative Commons Attribution-NonCommercial-Share Alike 4.0 International License.
File Format
application/pdf
Recommended Citation
Steffensmeier, Gretchen and Jackson, Laura L. Ph.D., "Correlation between Forb Frequency and Grass Frequency in Expiring CP-25 Plantings" (2021). Summer Undergraduate Research Program (SURP) Symposium. 7.
https://scholarworks.uni.edu/surp/2021/all/7
Jul 30th, 11:30 AM Jul 30th, 1:15 PM
Correlation between Forb Frequency and Grass Frequency in Expiring CP-25 Plantings
Ballroom, Maucker Student Union, University of Northern Iowa
In recent years, the population of the monarch butterfly (Danaus plexippus) has been declining due to a decrease in habitat. Iowa is located within the monarch's core breeding range and plays a critical role in the preservation of the species. In the upper Midwest where most land is in agricultural production, the Conservation Reserve Program (CRP) plays a large role in providing habitat for many pollinators by paying landowners to take land out of agricultural production and plant native habitat. In 2020, 139,160 acres of land was enrolled in CP-25, whose objective is to restore rare and declining habitat. CRP fields are observed to lose habitat value over time, thus potentially losing value for monarch recovery. Invasion by smooth brome (Bromus inermis) is often cited as a cause of habitat degradation in CRP fields. However, informal observations suggest that some species are more tolerant of high brome cover. We hypothesized that Asclepias syriaca (common milkweed) would have similar frequency among areas with high and low smooth brome cover. Additionally, we hypothesized that common milkweed would have higher frequency among high smooth brome cover compared to other common forb species found in CP-25 fields. We performed vegetation surveys on 16 expiring CP-25 fields throughout Eastern Iowa. Five hundred meters of transects, totaling 100 quadrats (0.5 m x 2 m), were sampled at each field using randomly generated points. Plant species within each quadrat were identified and marked as present; Asclepias syriaca (common milkweed) stems were counted. In alternating quadrats, cover class was estimated for each plant species. For 11 surveyed sites with high brome cover, we compared the mean frequency of co-occurrence of common milkweed, and six forb species of high nectar value, in areas of high (>50%) and low (