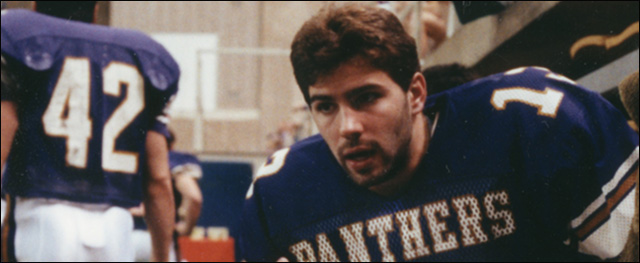 Kurt Warner graduated from the University of Northern Iowa in 1993 and was named the Gateway Conference's Offensive Player of the Year. He played for the Iowa Barnstormers of the Arena Football League and for the St. Louis Rams, the New York Giants, and the Arizona Cardinals of the National Football League (NFL). He is the only person to be inducted into the Pro Football Hall of Fame and the Arena Football Hall of Fame. In the 1999 season playing for the St. Louis Rams, he was named the NFL Most Valuable Player and the Super Bowl Most Valuable Player.

This collection is a subset of the larger Noteworthy People of UNI collection.
Printing is not supported at the primary Gallery Thumbnail page. Please first navigate to a specific Image before printing.