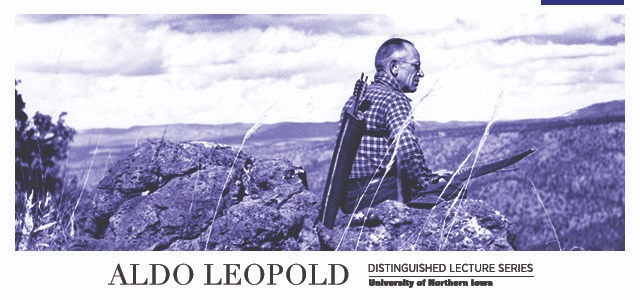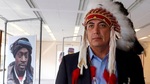 View Lectures
Click image to view lecture: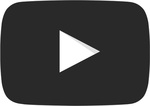 Standing with Tribes-Past, Present, & Future, November 28, 2018
Files
Keywords
Dakota indians--Political activity; Standing Rock Sioux Tribe of North & South Dakota; Petroleum pipelines--United States;
Description
When the Standing Rock Sioux Tribe took a stand against the oil industry and Federal government to block construction of the Dakota Access Pipeline just upstream of their lands, their protest quickly came to represent the long and arduous struggle of indigenous peoples everywhere to protect their sovereignty and ancestral heritage. In his Presentation, the leader of this ongoing efforts. Former Tribal Chairman Dave Archambault, will reflect on his Tribe's rich history, and how honoring the past has powered efforts to preserve that heritage for future generations. He will share his experiences with the "Standing with Standing Rock" movement, the leadership decisions he's had to make in the moment, and strategies he's learned for successfully carrying the fight forward. And finally, he will discuss next steps, not just for Standing Rock, but for all of Indian Country to stand together against injustice.
Publication Date
11-28-2018
Disciplines
Biology | Environmental Sciences
Publisher
UNI ScholarWorks, Rod Library, University of Northern Iowa
Copyright
©2018 David Archambault II
Restrictions
No restrictions. Open to noncommercial use.
Recommended Citation
Archambault, David II, "Standing with Tribes - Past, Present, & Future" (2018). Aldo Leopold Distinguished Lecture Series. 4.
https://scholarworks.uni.edu/leopold/4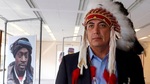 Lecture Series Title
Aldo Leopold Distinguished Lecture Series @ UNI
Lecture Series Description
The Aldo Leopold Distinguished Lecture Series will engage the University of Northern Iowa community, providing opportunities throughout the academic year to interact with a dynamic set of visiting speakers focusing on our relationship with the natural world.
COinS