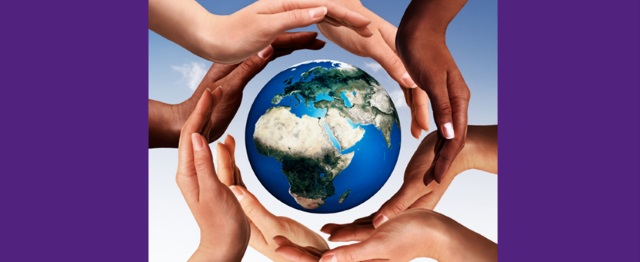 The Lawrence Jepson Forum started in spring of 2018. This was to honor the vision of Lawrence M. Jepson.

Lawrence Jepson was born in Denmark and immigrated to Iowa with his parents in the early 1900's. Early in life he served as a blacksmith's apprentice. Ultimately, he was a student at ISTC and, while an undergraduate, was instrumental in the creation of the Cedar Falls Chamber of Commerce. Leaving Cedar Falls, he became a Wall Street business man who was keenly interested in how Iowa and the United States would fit into the emerging global economic framework. In the development of the Keystone Mutual Fund which he founded and ran until the late 1970's, he learned that the U.S. was not an island in the world economy. He used to say that if a Zurich banker sneezed, someone in the United States caught a cold.

The truly impressive aspect of this is that he was aware of the importance of global interrelationships well before it was fashionable to be so. If you can remember the 1970's, other than oil, we in the U.S. felt little need for the rest of the world. Lawrence Jepson knew otherwise.

When he died in 1982, Mr. Jepson bequeathed to the UNI Foundation funds to establish the Lawrence M. Jepson endowment to establish a professorship and support activities in the area of international economics. Over the years, thousands of students, faculty, business leaders and community representatives have benefitted from his generosity. The endowment has been used to finance symposiums, speakers, faculty development, and student scholarships.

The forum was organized by the Lawrence Jepson Professor, Professor Shahina Amin, and the Department of Economics. It was fully funded by the Lawrence Jepson Foundation. The topic of the first forum was the economic impact of refugees in Iowa. Four distinguished speakers volunteered their time to be the panelists in the forum. Over 250 students, faculty, and community members attended the forum.
Printing is not supported at the primary Gallery Thumbnail page. Please first navigate to a specific Image before printing.