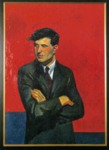 Description
The Art on Campus digital collection highlights many art pieces on display across the UNI campus. This collection features photos of several of the campus sculptures that grace the grounds, as well as brochures produced by the UNI Department of Art. These brochures focus on Art on Campus, the UNI Permanent Art Collection, and works by former UNI Faculty member frje Echeverria.
For more information about art on campus see the Rod Library Special Collections & University Archives unit.
Click here, to go to the Art on Campus collection.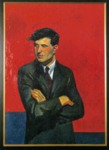 COinS