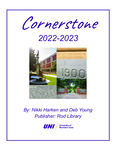 Files
Download 0.1. Cover (133 KB)
Download 0.2. Read Me First (145 KB)
Download 0.3 Introduction (142 KB)
Download Part 1 Chapter 1. Failure Is Not an Option (542 KB)
Download Part 1 Chapter 2. Introduction to Oral Communication (1.9 MB)
Download Part 1 Chapter 3. Strong Writers and Writing Don't Need Revision (536 KB)
Download Part 2 Chapter 4. Perception (528 KB)
Download Part 2 Chapter 4.1 Readings on Argument (340 KB)
Download Part 2 Chapter 5. Understanding Messages (115 KB)
Download Part 2 Chapter 5.1 Understanding Credibility (192 KB)
Download Part 2 Chapter 6. Audience (1.1 MB)
Download Part 2 Chapter 6.1. Culture and Communication (1.6 MB)
Download Part 2 Chapter 7. Author (1.0 MB)
Download Part 2 Chapter 8. Meaning (799 KB)
Download Part 3 Chapter 9. Choosing a Topic (504 KB)
Download Part 3 Chapter 10. Credibility and Ethics (1.4 MB)
Download Part 3 Chapter 10.1. Ethically Using and Citing Sources (592 KB)
Download Part 4 Chapter 11.Outlining (1.1 MB)
Download Part 4 Chapter 12. Organization (540 KB)
Download Part 5 Chapter 13. Language (1.9 MB)
Download Part 5 Chapter 14. Grammar, Rhetoric, and Style (174 KB)
Download Part 5 Chapter 15. Workin'_ Languages (145 KB)
Download Part 5 Chapter 16. Listening (1.8 MB)
Download Part 6 Chapter 17. Delivery Style (2.4 MB)
Download Part 6 Chapter 17.1. Informative Speaking (983 KB)
Download Part 6 Chapter 17.2. Delivering a Speech (2.5 MB)
Download Part 7 Chapter 18. Group Communication (1.0 MB)
Download Part 7 Chapter 18.1 Writing with your Peers (115 KB)
Download Part 7 Chapter 18.2. Leadership (1.6 MB)
Download Part 7 Chapter 19. Interpersonal Communication (1.1 MB)
Download Part 7 Chapter 19.1. Communication in Relationships (2.4 MB)
Download Part 7 Chapter 20. Media-related Communication (1.2 MB)
Download Part 7 Chapter 20.1. New Media and Communication (1.3 MB)
Download Part 8 Chapter 21. Persuasion (471 KB)
Download Part 8 Chapter 22. Analyzing Messages (1.1 MB)
Download Part 9 Life @ UNI. New Panther Guide (1.2 MB)
Description
The Cornerstone textbook is a free, custom textbook for you, published by Rod Library. It is a compilation of materials from more than six free, openly-licensed textbooks. Your Cornerstone instructors carefully selected the best of the best for your course!
Keywords
Communication--Textbooks; Public speaking--Textbooks; Written communication--Textbooks;
Publisher
UNI ScholarWorks, Rod Library, University of Northern Iowa
Department
Department of Communication and Media
Department
Department of Languages and Literatures
Disciplines
Communication
Object Description
1 PDF file (848 pages)
Copyright
©2022 Nikki Harken and Deb Young. Various CC licenses for different parts of the book - See book for details.
Creative Commons License


This work is licensed under a Creative Commons Attribution-NonCommercial-Share Alike 4.0 International License.
Recommended Citation
Harken, Nikki and Young, Deb, "Cornerstone: 2022-2023 [1st edition]" (2022). Faculty Book Gallery. 517.
https://scholarworks.uni.edu/facbook/517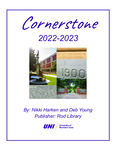 Included in
COinS