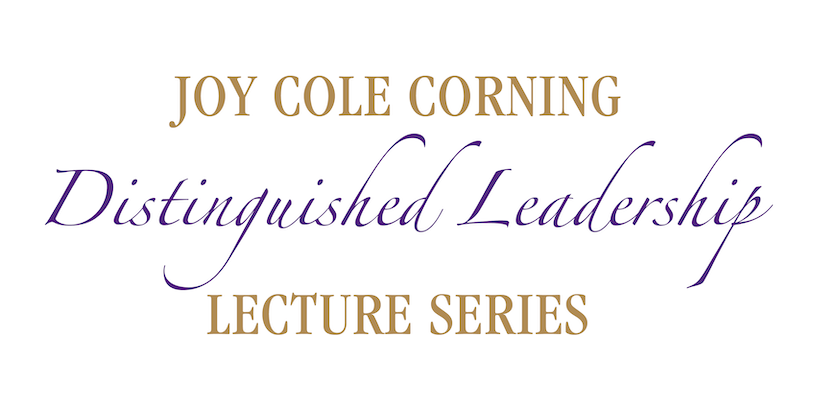 The Joy Cole Corning Distinguished Leadership Lecture Series at the University of Northern Iowa, established in 2001 by alumna and former Iowa Lt. Governor Joy Cole Corning, brings to campus nationally and internationally renowned leaders in the arts, business, education, government and the judiciary. The series provides students with an understanding of what constitutes leadership across disciplines and helps them discover how people become leaders in their fields.
Jon Meacham (2022)
Laura Bush (2019)
Mayim Bialik (2016)
Doris Kearns Goodwin (2013)
The Dalai Lama (2010)
Thomas Friedman (2005)
Sally Ride (2004)
Madeleline Albright (2001)
Printing is not supported at the primary Gallery Thumbnail page. Please first navigate to a specific Image before printing.
University of Northern Iowa.

Presidential historian and Pulitzer Prize-winning author Jon Meacham is one of America's most prominent public intellectuals. With a depth of knowledge about politics, history, religion, and current affairs, Meacham has the unique ability to bring historical context to the issues and events impacting our daily lives.

University of Northern Iowa.

Laura Bush is an American teacher, librarian, memoirist and author who is the wife of 43rd U.S. President George W. Bush. She served as the first lady from 2001 to 2009.

University of Northern Iowa.

Doris Helen Kearns Goodwin is an American biographer, historian, former sports journalist, and political commentator. She has written biographies of several U.S. presidents, including Lyndon Johnson and the American Dream; The Fitzgeralds and the Kennedys: An American Saga; Team of Rivals: The Political Genius of Abraham Lincoln; and The Bully Pulpit: Theodore Roosevelt, William Howard Taft, and the Golden Age of Journalism. Goodwin's book No Ordinary Time: Franklin and Eleanor Roosevelt: The Home Front in World War II won the Pulitzer Prize for History in 1995.