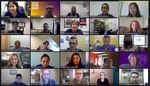 Title
Finding Your Medical/Health Career Path at UNI: A Student and Faculty Virtual Panel
Files
Download Closed Captioning SRT File (98 KB)
View Campus Events
Click image to view lecture: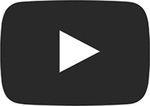 Finding Health and Medical Careers, September 2020
Access is restricted to the University
Keywords
Medicine--Vocational guidance--Iowa; Public health--Vocational guidance--Iowa;
Description
Finding Your Medical/Health Career Path at UNI: A Student and Faculty Virtual Panel
Date: Thursday, September 3, 2020
Time: 3:15-4:30 pm (via Zoom)
Description: Faculty and students from health and medical related majors will discuss their experiences and share what they love most about their departments and programs. Panelists represent health and medical majors from the Biology, Chemistry & Biochemistry, Communication Sciences & Disorders, Kinesiology, and Public Health Departments. The panel will begin with several pre-arranged questions provided by Admissions Staff and be opened for questions from the audience at the end if there is time. This session will be recorded.
Publication Type
Video (UNI Access Only)
Disciplines
Medicine and Health Sciences
Publisher
University of Northern Iowa
Copyright
©2020 University of Northern Iowa
Recommended Citation
University of Northern Iowa., "Finding Your Medical/Health Career Path at UNI: A Student and Faculty Virtual Panel" (2020). Campus Events. 2.
https://scholarworks.uni.edu/campus_events/2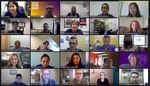 Off-Campus Download
COinS