Preview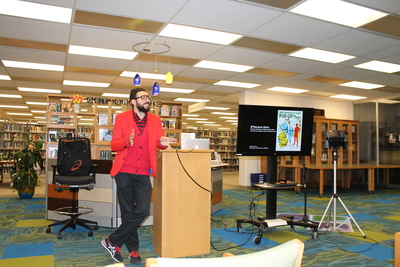 Description
Released to popular acclaim in 1961, The Fantastic Four (Marvel Comics) tells the story of anti-Communist space adventurers who gain extraordinary powers when cosmic rays alter their physiology. Presenter Ramzi Fawaz explores the surprising evolution of the comic-book series, which used the mutated bodies of its heroes to depict the transformation of the bread- winning father, doting wife and bickering male siblings of the 1950s nuclear family into icons of 1960s radicalism: the left-wing intellectual, the liberal feminist, the political activist, and the potential queer.
Copyright
©2014 Rod Library, University of Northern Iowa
Creative Commons License

This work is licensed under a Creative Commons Attribution 4.0 License.
Keywords
RodCon (2014 : Rod Library)--Pictorial works;
COinS