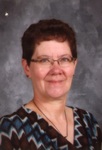 Keywords
Heitland, Julie--Interviews; Postville Immigration Raid, Postville, Iowa, 2008;
Interview Description
Julie Heitland moved to Postville in 1994 after completing her master's degree at the University of Northern Iowa. At the time of the interview she worked as the librarian at the Postville School and recounts some of the adaptations the library, school, and community underwent as Postville saw demographic changes throughout the 1990s and 2000s. As a member of St. Bridget's Catholic Church, Julie is deeply involved in the annual Holy Walk, an event open to the public that occurs in December. In the interview, Julie discusses her role in planning the Holy Walk, teaching confirmation, and participating in religious traditions that were relatively new to Postville like the Posada. Julie was present in the school the day of the raid and in the aftermath at St. Bridget's.
Interview Date
10-14-2014
Disciplines
Public Affairs, Public Policy and Public Administration | United States History
Project Title
Community Voices: The Postville Oral History Project
Project Description
The Community Voices: Postville Oral History Project sought to capture the remembered past of those who experienced the "Postville story," that is, the social context leading up to, including, and following the ICE immigration raid that occurred on May 12th, 2008. The Interviews available here showcase the unique memories of 16 interviewees living and working in or near Postville. The interviews will leave listeners with a sense of how a small town in rural Iowa has dealt with and continues to deal with vast demographic change and the aftermath of an ICE raid that threw Postville into the national conversation on immigration reform.
Publisher
Rod Library, University of Northern Iowa
Copyright
©2014 The Postville Project
Creative Commons License


This work is licensed under a Creative Commons Attribution-Noncommercial-No Derivative Works 4.0 License.
Recommended Citation
Heitland, Julie, "Community Voices: The Postville Oral History Project Recording with Julie Heitland" (2014). Postville Project Oral Histories: Community Voices. 5.
https://scholarworks.uni.edu/postville_oralhistory/5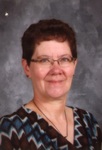 COinS