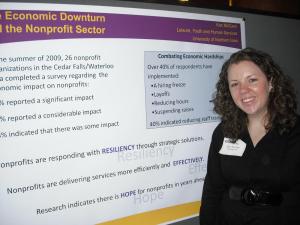 Each spring the Honors Program hosts a conference-style research day to celebrate the work of graduating honors students. Students present oral presentations of their honors theses for family, friends, fellow students, and professors. The event is open to the public.

This is a collection of event programs for past Honors Research Conferences.
To go to the Honors Program page, click here.
Printing is not supported at the primary Gallery Thumbnail page. Please first navigate to a specific Image before printing.