Listen to Sound Recording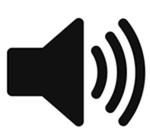 Click links below to listen to recital tracks.
Click the blue "Download" button for the text document.
Award/Availability
Open Access Honors Program Thesis
Abstract
I first conceived of this project after I decided to play the Beethoven "Tempest" Sonata as a piece for my Senior Piano recital. While I was researching the basic history of the music, I read the story about Beethoven being asked to explain the meaning of the sonata and responding, "Just read Shakespeare's Tempest!" Because I am both a Music and an English Education major, I was instantly intrigued by this and I've been captivated ever since!
Department
School of Music
University Honors Designation
A thesis submitted in partial fulfillment of the requirements for the designation University Honors
Object Description
1 PDF file (38 pages)
Copyright
©2023 Chelsea O'Donnell
File Format
application/pdf
Recommended Citation
O'Donnell, Chelsea, "Tempestuous Translations: Exploring the Artistic and Thematic Relationship between Shakespeare's The Tempest and Beethoven's "Tempest" Piano Sonata in D Minor Op. 31 no. 2" (2013). Honors Program Theses. 559.
https://scholarworks.uni.edu/hpt/559