Title
Preview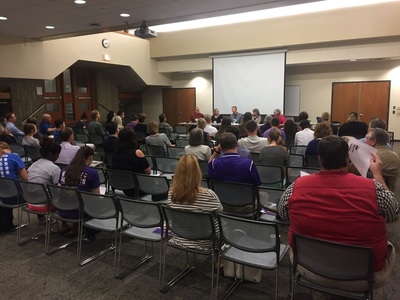 Description
Nancy Justis (Justis Creative Communications), Pat Blank (Iowa Public Radio), Christina Hageman (Internet Education Alliance), Doug Hines (Waterloo Courier), and Christopher Larimer (University of Northern Iowa) give a panel session about "Fake News."
Copyright
©2017 University of Northern Iowa.
Creative Commons License


This work is licensed under a Creative Commons Attribution 4.0 License.
Recommended Citation
University of Northern Iowa., "Fake News Session" (2017). 2017 Ethics Conference Photos. 5.
https://scholarworks.uni.edu/ethicsconf2017_photos/5