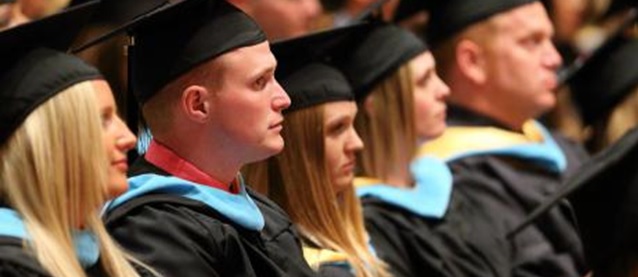 Availability
Dissertation (UNI Access Only)
Keywords
African American college students--Middle West--Attitudes; African American college students--Middle West--Psychology; Discrimination in higher education--Middle West--Psychological aspects;
Abstract
America remains a racialized society and disparate treatment and inequities continue for people of color, in particular African Americans (Johnston-Goodstar & Roholt, 2017). Disparate outcomes remain in every social indicator and racialized treatment is implicated as a primary factor in these results (Aud, Fox, & KewalRamani, 2010; Bradshaw, Mitchell, O'Brennan, & Leaf, 2010; Brown, 2003; Fisher, Wallace, & Fenton, 2000).
African American youth view higher education as a quest for a better way of life than their ancestors. Education is often toted as the means to a more equitable outcome in life. However, research reveals that African American and/or Black youth attending predominately White colleges and universities (PWIs) report frequent encounters of racial microaggressions and discrimination; suffer a great degree of emotional distress related to these experiences, (Hollingsworth, & Cole, O'Keefe, Tucker, Story, Wingate, 2017) and tend to graduate at lower rates than White youth (Ayiku, 2005; Aronson & Inzlicht, 2004, Chao, Mallinckrodt, & Wei, 2012; Hudson Banks, 2010 ).
The purpose of this study was to expand the research as it relates to possible effects of racial discrimination on the cognitive processes of African American youth. This study examined the possible connection between reports of racial discrimination, internalized racial oppression and perceived self-efficacy of African, African American and/or Black youth attending predominately White colleges and universities in a Midwestern State. Employing a mixed method approach, quantitative data was collected from 64 individuals using convenience sampling, utilizing the Experiences of Discrimination (EOD), Appropriated Racial Oppression (AROS), General Self-Efficacy (GES), and the College Academic Self-Efficacy EOD. SPSS was employed to perform descriptive and inferential statistics. Three (3) students participated in one focus group for the qualitative component of the study. A phenomenological approach was employed to analyze the data. Triangulation compared the results to examine consistencies and incongruences across methodologies. Results suggested an inverse relationship between internalized racial oppression and perceived self-efficacy. While participants experienced racial discrimination the meaning given to these incidences mitigated for the internalized racial oppression. However, there was a significant difference between the level of internalized racial oppression experienced by males and females, with males reporting a greater internalization.
Degree Name
Doctor of Education
Department
Department of Health, Recreation, and Community Services
First Advisor
Christopher R. Edginton, Committee Chair
Object Description
1 PDF file (xiv, 334 pages)
Copyright
©2019 Belinda Creighton-Smith
File Format
application/pdf
Recommended Citation
Creighton-Smith, Belinda, "A study to explore linkages between reports of institutional racial oppression, internalized racial oppression, and self-efficacy in African American youth in predominately white colleges and universities (PWIS)" (2019). Dissertations and Theses @ UNI. 999.
https://scholarworks.uni.edu/etd/999