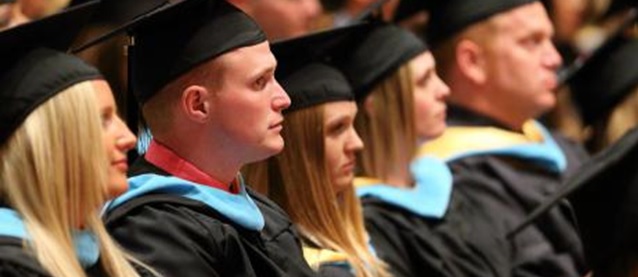 Availability
Open Access Dissertation
Keywords
Creative writing (Elementary education);
Abstract
Writing instruction in today's classrooms is often structured with "formulaic, sterile writing instruction" (Brown, Morrell, and Rowlands, 2011, p. 17). The focus on formulaic approaches can be problematic, for it may inadvertently cause the quality of students' writing to decline (Brown, Morrell, & Rowlands, 2011; Gillespie, Olinghouse, & Graham, 2013). The National Writing Project (NWP) provides teachers with professional development to strengthen their own skills as writers, and also to learn how to effectively incorporate evidence-based practices into their writing instruction.
The aim of this study was to explore the practices of three elementary classroom teachers (second, fifth, and sixth grades), who had received professional development training from the National Writing Project (NWP). Data was collected using observations, a teacher questionnaire, teacher interviews, and a creativity rubric for evaluating samples of student work. Specifically, the questions that guided this study were:
1) How do teachers with a background and pedagogy for teaching writing through the workshop model of the National Writing Project (NWP) navigate the increasing standardization of writing curriculum and pedagogy?
2) What are the district level expectations for teaching writing and then how, if at all, are these reflected as constraints or catalysts in teachers' instructional decision making?
3) What resources are teachers using to support their writing instruction?
4) How do teachers identify and support creativity in writing?
The first result of the study indicated that the participants appeared to be navigating the standardization of writing curriculum in various ways, from a student-centered workshop approach to more structured writing assignments. The second theme was the discovery of teachers' use of autonomy in aligning curriculum, instruction, and assessment. While all teachers adhered to district standards, their instructional resources and strategies varied. The third theme was student engagement and opportunities for creativity during writing instruction. During this study, student engagement was more apparent when students were given freedom for including creativity. The implications for teaching practices in schools and for future research are included.
Degree Name
Doctor of Education
Department
Department of Curriculum and Instruction
First Advisor
Sarah Montgomery, Co-Chair
Second Advisor
Linda Fitzgerald, Co-Chair
Object Description
1 PDF file (vii, 151 pages)
Copyright
©2019 Darcie Kay Kress
File Format
application/pdf
Recommended Citation
Darcie Kay Kress, "Writing workshop and creativity despite standardization: An exploration of elementary teachers' practices" (2019). Dissertations and Theses @ UNI. 996.
https://scholarworks.uni.edu/etd/996
Available for download on Wednesday, December 23, 2020
COinS