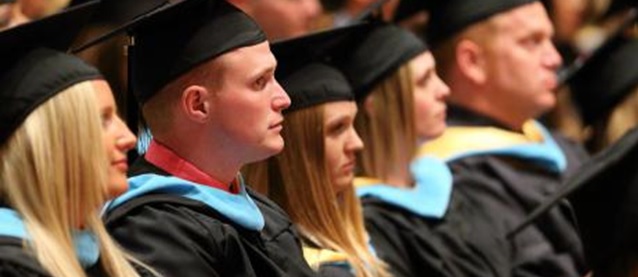 Availability
Open Access Dissertation
Keywords
Science--Study and teaching (Elementary); Creative ability in children; Creative teaching;
Abstract
This study examined creativity in schools through the lens of nine rural Midwestern public school fifth grade students in a student-centered, inquiry-based science classroom within a STEM Framework. Previous literature suggesting the importance of nurturing creativity in schools (Florida, 2004; Executive Office of the President, 2018; K. H. Kim, 2016; Csikszentmihalyi, 1999) inspired the purpose for this dissertation. What is missing is the perspective of creative youth. Phenomenology as a research method is a "systematic attempt to uncover and describe the structures, the internal meaning structures, of lived experiences" (van Manen, 2016, p. 10). Through student voices, this qualitative study sought to illuminate students' lived experiences.
The researcher selected nine students for this study based on their demonstration of creativity within a project involving invention and innovation. Data was collected to determine answers to the following questions:
Research Question 1: How do students perceive creativity in a student-centered, inquiry-based science classroom within a STEM Framework?
Research Question 2: What do students value about the experiences within a STEM Framework in a student-centered, inquiry-based science classroom?
Research Question 3: What factors supported their experiences?
Data was collected through in-depth student interviews, observations, photos, and student writing. Data was analyzed using the constant comparative methodology informed by the work of Glaser and Strauss (1967) to capture actual lived experiences of students immersed in a science classroom with a STEM Framework.
Findings suggest student perceptions of creativity intersect with the definitions found in the literature on creativity (Csikszentmihalyi, 1996; Said-Metwaly, Kyndt, & Van den Noortgate, 2017; Torrance, 1970) as well as the researcher's perceptions of creativity. Authentic learning and opportunities to collaborate with others were highly valued by the students, and relevance, relationships, and feedback were instrumental in establishing that value. Student explanations of what they valued in their experiences in a science classroom within a STEM Framework contained wording that closely aligned with definitions of creativity. This study is significant for teachers with goals to nurture creativity and innovation within the context of their classrooms, as well as administrators and policymakers who seek to support these teachers.
Degree Name
Doctor of Education
Department
Department of Teaching
First Advisor
Beth Van Meeteren, Chair
Object Description
1 PDF file (ix, 86 pages)
Copyright
©2019 Lisa Jo Chizek
File Format
application/pdf
Recommended Citation
Chizek, Lisa Jo, "Seeing the forest for the trees: Elementary STEM environments that nurture creativity and innovation" (2019). Dissertations and Theses @ UNI. 995.
https://scholarworks.uni.edu/etd/995
Available for download on Wednesday, December 23, 2020
COinS