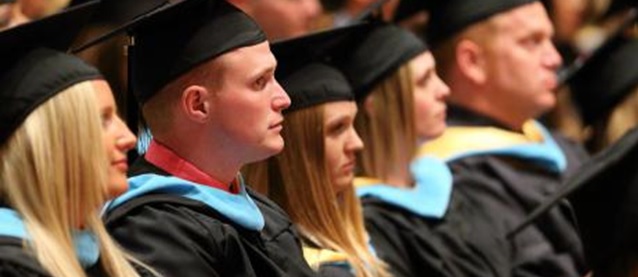 Availability
Dissertation (UNI Access Only)
Keywords
College dropouts--Prevention; Counseling in higher education;
Abstract
College students may experience many barriers to their success. These barriers, whether inside or outside the classroom, can affect their success as a student. Common barriers include environment, finances, family, personal characteristics, and lack of preparation for college (Astin, 1985; Brock, 2010; Karimshah et al., 2013; Szafran, 2001; Schuck, 2017; Tinto, 1993). Colleges have begun to focus on how to help students overcome or avoid those barriers in order to increase student success and retention.
The purpose of this study was to identify barriers to student success and determine how student support services could help students overcome those barriers. This research was a phenomenological study of community college students and support services staff. Research included interviews with four students and seven staff members, observations of each student meeting with a student support staff member, and relevant documents. Analysis included poems and narratives to help portray the participants' experiences. These poems and narratives allowed analysis in the participants' own words.
Results indicated that students face a variety of barriers, including lack of study skills or time management, family responsibilities, work, finances, and mental illness. Results supported Tinto's (1993) view that the college student is changing. They also showed that college students lack study skills and support services can help develop them. Like past research, results indicated that engagement is important to student success (Astin, 1985; Svanum & Bigatti; 2009; Tinto, 1993; Webber, Krylow, & Zhang, 2013). Student support services can help students overcome barriers in many ways, including campus counseling, advising, tutoring, and simply listening.
Degree Name
Doctor of Education
Department
Department of Educational Leadership and Postsecondary Education
First Advisor
David Schmid, Committee Chair
Second Advisor
Denise Schares, Co-Chair
Object Description
1 PDF file (v, 153 pages)
Copyright
©2019 Crystal Sivia
File Format
application/pdf
Recommended Citation
Sivia, Crystal, "Identifying and overcoming barriers to college student success" (2019). Dissertations and Theses @ UNI. 946.
https://scholarworks.uni.edu/etd/946