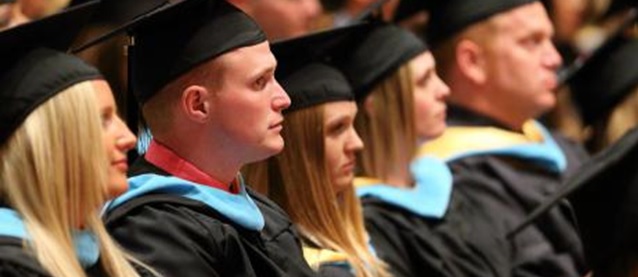 Title
Pedagogical content knowledge—content area reading strategies: An analysis between teacher education and student teaching
Availability
Dissertation (Electronic Copy Not Available)
Keywords
Content area reading--United States--Case studies; Student teachers--United States--Case studies; Elementary school teachers--Training of--United States--Case studies;
Abstract
Content area literacy has evolved throughout the past century from teaching from text to teaching with text. One component of content area literacy is instructional strategies. Prior research at the secondary education level states that student teachers do not extensively use instructional strategies to assist with content reading in their student teaching.
Standards-based teacher preparation programs require the use of instructional strategies. Pre-service educators need to learn to match the strategies with the content area being taught, select strategies they are comfortable implementing, and select strategies that match the needs of their students.
This case study research examined how pre-service educators selected and used content area reading strategies during their elementary student teaching experiences. The four student teachers differed in the strengths that they brought to the classroom which influenced their student teaching. Most of the content area reading strategies selected were included in the pre-service educators' preparation program. The number of strategies selected and implemented varied between placements. Many factors influenced the selection and use of content area reading strategies: discipline and classroom management, cooperating teachers, university supervisors, student feedback, and the school climate. The method of delivery during student teaching did not correspond to the method of delivery in the pre-service educators' preparation program.
This case study research in a naturalistic setting theorizes that the classroom climate was a major influence in strategy selection and implementation. The classrooms that were more conducive to content area literacy provided more informational resources, real experiences, an integrated curriculum, and more student involvement in their learning. Positive feedback from the students encouraged the student teachers to continue to select and implement content area reading strategies. The student teachers recognized that the elementary students were learning how to learn along with learning content knowledge. Cooperative learning was selected as the method of delivery of instruction by some, but not all, of the student teachers. This contrasts with the pre-service educators' preparation program where cooperative learning was the primary method of delivery. This study adds insight into improved educational practices in content area literacy.
Year of Submission
8-2003
Degree Name
Doctor of Education
Department
Department of Curriculum and Instruction
First Advisor
Sharon Smaldino
Copyright
©2003 Janet Kehe
Recommended Citation
Kehe, Janet, "Pedagogical content knowledge—content area reading strategies: An analysis between teacher education and student teaching" (2003). Theses and Dissertations @ UNI. 940.
https://scholarworks.uni.edu/etd/940