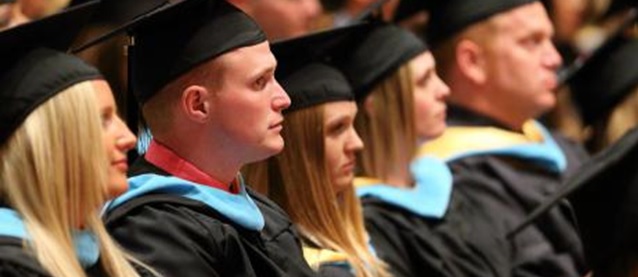 Availability
Open Access Dissertation
Keywords
American Welding Society--Accreditation; Welders (Persons)--Training of;
Abstract
The purpose of this study was to evaluate the effectiveness of a training program for Entry Level Welders and to provide this information to the American Welding Society (AWS), industry, and educators. The problem of this study was to evaluate the AWS Entry Level Welder Training Program (ELWTP) by obtaining the opinions of faculty members who taught the program and welders who had completed the program.
Two groups comprised the research population for this study. The first group consisted of faculty members who were actually involved in teaching the course at institutions accredited by the AWS to offer the curriculum. The second group consisted of all graduates of the program registered as Certified Entry Level Welders. There were 118 Certified Entry Level Welders and 251 registered institutions (faculty) on lists furnished by the AWS.
A questionnaire was developed based on the curriculum guidelines presented in AWS Manual EG2.0-95, Guide for Training and Qualification of Welding Personnel-Entry Level Welders. These guidelines direct the institutions in providing competency-based training that leads to the certification of trainees in accordance with AWS specifications. The ELWTP consists of six Courses which are further divided into 65 Learning Objectives. These Courses and Learning Objectives provided the framework for the questionnaire. Respondents (faculty and graduates) were asked to evaluate the course content of each of the 65 Learning Objectives by means of a five-point Likert Scale, and the means for welders and faculty were compared.
The results of the study indicated that, of the six ELWTP Courses, only Course B. Drawing and Welding Symbol Interpretation had a preference by both welders and faculty to have the course content "Increased Slightly." In general, both welders and faculty members were satisfied with the Courses and Learning Objectives as offered by the ELWTP with welders slightly favoring increases in instructional content.
Degree Name
Doctor of Industrial Technology
Department
Department of Industrial Technology
First Advisor
Scott C. Helzer, Chair
Second Advisor
John T. Fecik, Co-Chair
Object Description
1 PDF file (vi, 158 pages)
Copyright
©1998 John R. Rice
File Format
application/pdf
Recommended Citation
Rice, John R., "An evaluation of the AWS Entry Level Welder Training Program" (1998). Dissertations and Theses @ UNI. 902.
https://scholarworks.uni.edu/etd/902