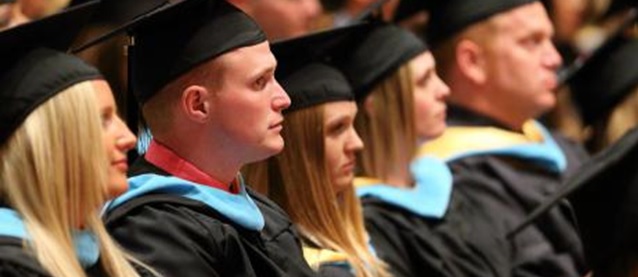 Availability
Open Access Dissertation
Keywords
Graphic arts--Study and teaching; College students--Recruiting;
Abstract
The purpose of this study was to identify recruitment practices and other selected factors that could be utilized to increase undergraduate student enrollment in three types of graphic arts programs: education, technology, and management. The study involved graphic arts faculty and students in 76 colleges and universities in the United States.
Six instruments were used to secure data. These included two preliminary devices, three faculty opinionnaires, and one student opinionnaire. Each faculty opinionnaire focused on one of three graphic arts programs and contained a list of 32 recruitment practices. The student opinionnaire consisted of a similar list, an additional listing of 28 other influential factors, and demographic information. Faculty and students were asked to indicate those recruitment practices they used and experienced and then to rate them for effectiveness. Students also identified and rated other influential factors in their program selection process.
Instruments were received from 75 of 76 faculty members each representing one institution with 23 in education, 25 in technology, and 27 in management programs. Opinionnaires were received from 901 students with 112 in education, 244 in technology, and 545 in management programs.
Descriptive statistical methods and content analysis were used in studying the data relating to frequencies, percents, means and ranks. The t-test for independent means (two-tailed, p = .05) was used to determine the differences in the perceived effectiveness between faculty and students of 32 recruitment practices used in attracting students into graphic arts.
Male students dominate the enrollments in the three graphic arts programs. They represented 79% of education, 55% of technology, and 60% of management students. The education students were the oldest with an average age of 23.6 years and a greater percentage of them were reared in smaller communities than technology and management students. Among the three groups, 57% to 67% of graphic arts students decided to specialize in their programs while in college/university. Seventy-seven percent of education students indicated they most likely would teach after completing baccalaureate degrees. Enrollment in graphic arts education courses has been declining, but it has been stable in technology and increasing in management programs.
Significant differences were found between faculty and students concerning their perceptions of effectiveness with recruitment practices.Three differences were found both in education and technology and four in management areas.
When combining the recruitment practices experienced by the students and those perceived as being effective by students the following top three practices were found effective: offering related general education courses through the graphic arts or industrial education/technology department, indicating to non-majors in the institution the advantages of graphic arts careers, and recruitment packets distributed to those expressing interest. The most effective influential factor besides direct recruitment in attracting students into graphic arts was their personal interests and hobbies. Work experiences were also a top influence.
Degree Name
Doctor of Industrial Technology
Department
Department of Industrial Technology
First Advisor
Ervin A. Dennis, Advisor
Second Advisor
Charles D. Johnson, Co-Advisor
Object Description
1 PDF file (x, 297 pages)
Copyright
©1989 Joseph George Gindele
File Format
application/pdf
Recommended Citation
Gindele, Joseph George, "Recruitment practices influencing enrollment of four-year undergraduate students who specialize in graphic arts" (1989). Dissertations and Theses @ UNI. 855.
https://scholarworks.uni.edu/etd/855