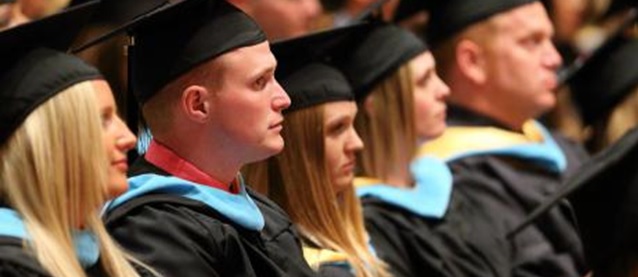 Availability
Open Access Dissertation
Keywords
Technology--Study and teaching (Higher); Technical education--Curricula;
Abstract
The intents of the research were to determine both curricular trends in four-year baccalaureate industrial technology programs and the role accreditation standards have on such trends. The purpose was to present implications for future curriculum development and to provide a framework and point of reference for both curriculum developers and standards writers.
From the literature review, questionnaire items were designed to answer four research questions. The instrument was validated by a jury process and data were collected from 60 respondents, organized and compiled using National Association of Industrial Technology curriculum categories. Chi square and descriptive statistics were used to analyze the data.
It was inferred from several trends identified in the results that industrial technology will remain a dynamic field of study. Trends were identified in the areas of accreditation, major courses of study, course titles, concentrations/emphases, mode of change, and program specialization.
Representative trends include: Large student enrollments are found in technical accredited programs and smaller student enrollments are more frequent in nontechnical accredited programs. The titles of baccalaureate degree programs are being changed to industrial technology more often than to any other title. Major courses of study are becoming more diverse. The number of baccalaureate degree major courses of study are increasing. Concentrations and emphases are more numerous and diverse for nontechnical accredited programs. Future technical accreditation was being planned for additional programs. Selection of an accrediting agency is becoming more diverse in the discipline. Technical accreditation is not the motivating factor influencing curricular change and accrediting agencies are being selected to meet specialized needs. The technical course work area of computer applications was shown to be significantly different. Course titles have become more diverse and reflect the emerging technologies.
Recommendations included: Curriculum developers must continue their dynamic diversity but focus on substantive change. The study should be used as a baseline for further study and future curriculum development. Common standards could be developed for programs with aspirations of technical accreditation by NAIT, ABET, or another technical accrediting agency to limit duplication. Additionally, several studies and needs assessments are recommended to be conducted concerning the curricula of industrial technology.
Degree Name
Doctor of Industrial Technology
Department
Department of Industrial Technology
First Advisor
Ronald D. Bro, Advisor
Second Advisor
Ervin A. Dennis, Co-Advisor
Object Description
1 PDF file (xiii, 281 pages)
Copyright
©1990 Clayton Ray Diez
File Format
application/pdf
Recommended Citation
Diez, Clayton Ray, "Curricular trends in four-year baccalaureate degree industrial technology programs" (1990). Dissertations and Theses @ UNI. 843.
https://scholarworks.uni.edu/etd/843