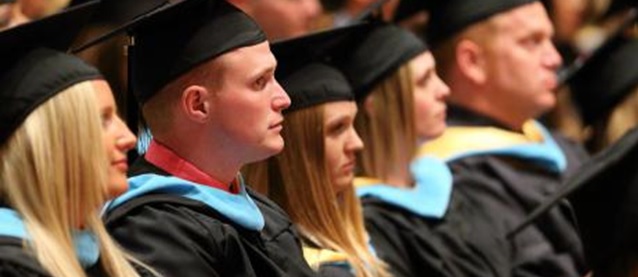 Availability
Open Access Dissertation
Keywords
Plant maintenance; Supervisors, Industrial--Training of; Industrial productivity;
Abstract
The problem of this study was to develop and validate a training model for training maintenance supervisors. This training model focused on those areas, defined by industrial managers, where additional supervisory training was most likely to improve the performance of the maintenance departments.
Research of industrial and maintenance publications identified the maintenance function as having one of the lowest productivity levels in manufacturing organizations. Supervisor training was identified as a means to improve productivity in maintenance departments. An industrial survey completed by maintenance managers in manufacturing organizations in Iowa, Illinois, Minnesota, and Wisconsin identified those activities that were the responsibility of maintenance supervisors. The managers rated the potential for each activity to improve productivity in maintenance if the supervisors received training.
Research in training and educational journals identified models in use, the structure and components of models, and means of model validation. Training journals and maintenance publications were used to identify training methodology for types of activities, training logistics design, and measures of productivity evaluation for maintenance departments. A jury of 15 experts with proficiency in maintenance operations, maintenance publications, and industrial training was used to validate the training model and its components.
A maintenance supervisor training model was constructed with five major components: needs assessment, content analysis, instructional methodology, instructional design, and evaluation. A number of instruments were developed to provide industrial managers and trainers with a sequential and logical approach to work through the model.
Results of the validation by the jury of experts revealed that the model contained the required components and approach to achieve productivity improvements in maintenance departments. The logical and structured approach of the model was essential due to time and budget constraints, and the limited number of maintenance supervisors in manufacturing organizations. Additional measures of maintenance productivity were identified and other industrial applications of this type of model were discussed.
Degree Name
Doctor of Industrial Technology
Department
Department of Industrial Technology
First Advisor
Michael R. White, Advisor
Second Advisor
Ronald D. Bro, Co-Advisor
Object Description
1 PDF file (vi, 120 pages)
Copyright
©1990 Robert Reed Johnson
File Format
application/pdf
Recommended Citation
Johnson, Robert Reed, "Development and validation of a model for training maintenance supervisors for productivity improvements in manufacturing operations" (1990). Dissertations and Theses @ UNI. 842.
https://scholarworks.uni.edu/etd/842