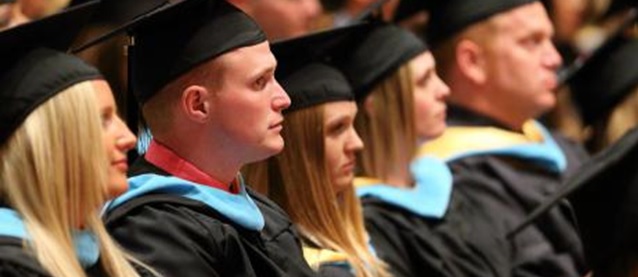 Availability
Open Access Dissertation
Keywords
Women school superintendents--Iowa; School superintendents--Iowa;
Abstract
Historically, Iowa has had few women superintendents of K-12 public schools. Societal changes, political changes, and legislation, such as affirmative action, have had no impact on gender balance in the superintendency in Iowa. The number of women superintendents in Iowa remains low. Of 397 superintendents in Iowa, during 1993-94, only 14 were women. This qualitative study examines the characteristics of current women superintendents of Iowa. Specifically, the following aspects of career development were examined: childhood and adolescent characteristics, personal and professional characteristics, and career path. The experience of being a woman superintendent and gender related aspects of leadership were also examined.
Career history interviews with 13 women superintendents of Iowa were conducted during the 1993-94 school year. The interviews and an historical review of women in the superintendency of Iowa were the main sources of data. The findings indicated that some of the women's characteristics and their career development reflect what is known in the career development literature about women who reach top levels of management in organizations. First, their early childhood and adolescent development was similar. The women became independent at an early age and were leaders in their adolescent activities. Their career paths differed, but they may have selected certain certifying universities to avoid traditional tracking. Although women in Iowa seemed to aspire to the superintendency, they typically did not voice their aspirations. The women's success in accessing the superintendency was due to their skills in positioning themselves in the right place at the right time.
Second, the women in this study had both gender-related leadership characteristics and leadership characteristics that are usually attributed to males; however, their organizational structures reflected what is known in the literature about organizational structures related to women's leadership. The women's successful blend of leadership styles utilized in a nontraditional organizational structure indicated their comfort with power and with authority.
Third, the findings also indicated that the women in the superintendency of Iowa experience harassment, discrimination, abuse, isolation, and pain.
Degree Name
Doctor of Education
Department
Department of Educational Administration and Counseling
First Advisor
Patricia Krysinski, Faculty Advisor
Object Description
1 PDF file (ix, 210 pages)
Copyright
©1996 Joen M. Rottler
File Format
application/pdf
Recommended Citation
Rottler, Joen M., "The women superintendents of Iowa: A 1990's analysis" (1996). Dissertations and Theses @ UNI. 788.
https://scholarworks.uni.edu/etd/788