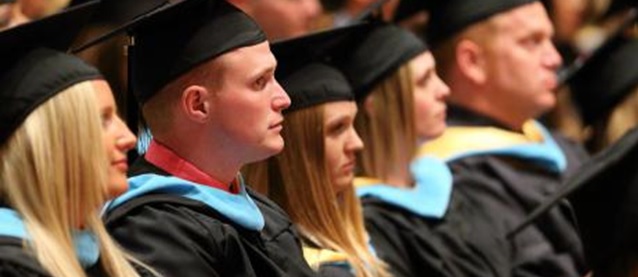 Availability
Open Access Dissertation
Keywords
Individualized education programs; Children with disabilities--Education;
Abstract
All students who receive special education services have one thing in common. They each have an Individualized Education Plan (IEP) designed specifically for him/her. The IEP is a valuable document that guides the special education services for a student. It is imperative that parents have a significant role in the development, implementation, and review of the IEP.
For this study, interviews were used to understand the strategies that assist parents in achieving active participation during their child's IEP conference. Six parents of sophomore, junior, and senior high students were interviewed. Three parents were identified as "involved", which means they were active participants in their child's IEP meeting, and they attended the majority of meetings. The other three parents were identified as "uninvolved", which means they were not seen as active participants in their child's IEP meeting and they had missed two or more IEP meetings during their child's school career.
Results revealed three main themes of information: Meeting Structure, Parent Identified Difficulties, and Parent Identified Solutions. Meeting Structure data revealed that most IEP meetings are located in the child's special education classroom. Meeting participants varied depending on if the meeting was at the elementary level or the high school level. Participants at the elementary level typically included the child's special education teacher, general education teacher, and principal. The only consistent participants at the high school level were the parents and the special education teacher. Data from the Parent Identified Difficulties theme revealed that parents do not feel that they are equal members of their child's IEP team. They feel that teachers do not ask for or listen to their input. Parents reported that school personnel utilize unfamiliar language that they do not understand. Parents also reported that there is a lack of respect between parents and teachers. Finally, data from the Parent Identified Solutions category revealed that involved parents suggested parents attend all IEP meetings, research their child's disability, and ask questions during their child's IEP meeting. All parents suggested that school personnel increase the level of communication between school and parents.
Degree Name
Doctor of Education
Department
Department of Educational Leadership, Counseling, and Postsecondary Education
First Advisor
Greg Reed, Chair
Object Description
1 PDF file (viii, 116 pages)
Copyright
©2006 Maria T. Cashman
File Format
application/pdf
Recommended Citation
Cashman, Maria T., "IEP meetings: What are the strategies that make an IEP meeting successful?" (2006). Dissertations and Theses @ UNI. 766.
https://scholarworks.uni.edu/etd/766