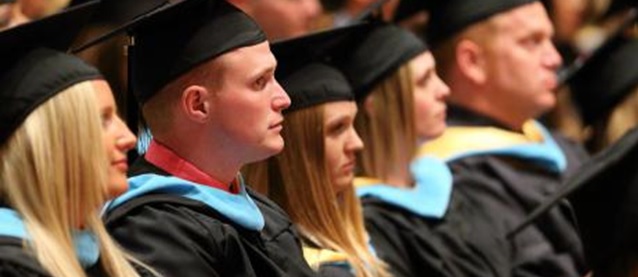 Availability
Open Access Dissertation
Keywords
High school principals--Iowa--Attitudes; Educational change--Iowa; Leadership--Iowa;
Abstract
Technological advances and the changing world have created new challenges in preparing our youth to lead satisfying lives in the twenty-first century. Current literature supports the case that change is needed in our high schools to move from the factory preparation model to become more personalized learning communities preparing students for life in a global community. This reinvented high school will require reinvented leadership to guide the process of high school reform. The purpose of this study was to identify behavioral characteristics of high school principals providing leadership in reforming Iowa high schools.
Interviews were conducted with educators from two Iowa schools that were implementing the nationally recognized reform programs, High Schools That Work (HSTW) and/or Achieving Via Individual Determination (AVID). Ten teachers and four administrators participated in individual semi-structured interviews. Constant Comparative Analysis method was used throughout the research project to analyze the data. Themes were confirmed, crosschecked, and tested for coding reliability as part of the ongoing analysis.
The themes that emerged from the data analysis led in the development of a visual model, Key Elements of Leadership for the Effective 21st Century High School Principal. The elements and sub-elements of the model are as follows: (1) Student Focused System, with sub-elements—student needs drive decisions, student-centered environment for each student, student voice, and student choice; (2) Culture of Learning, with sub-elements—facilitates a shared philosophy, supports collaboration, establishes high expectations, nurtures parent partnerships, and encourages community engagement; and (3) Essential Characteristics, with sub-elements—visionary, effective communicator, risk taker, learner, decision-maker, and relationship builder. The Key Elements for Leadership are interrelated and provide a multi-dimensional approach to leadership.
Degree Name
Doctor of Education
Department
Department of Educational Leadership, Counseling, and Postsecondary Education
First Advisor
Greg Reed, Chair
Object Description
1 PDF file (xi, 155 pages)
Copyright
©2007 Nadene E. Davidson
File Format
application/pdf
Recommended Citation
Davidson, Nadene E., "Identifying behavioral characteristics of high school principals providing leadership in reforming Iowa high schools" (2007). Dissertations and Theses @ UNI. 759.
https://scholarworks.uni.edu/etd/759