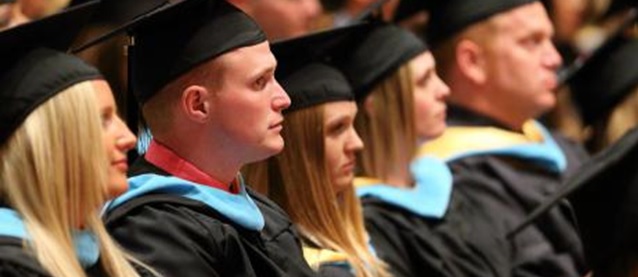 Availability
Open Access Dissertation
Keywords
Community college administrators--Iowa--Attitudes; Leadership in women--Moral and ethical aspects--Iowa; Women and spirituality;
Abstract
This qualitative research study examined the role of women's leadership in Iowa community colleges. Administrative leaders from community college settings, recommended by their presidents, wrote narratives about effective leadership traits and from these narratives, four women leaders were selected and later interviewed. Key thematic categories were developed from the written and verbal narratives. The resulting data set was then analyzed by a comparative case study approach. Emerging thematic categories were interpreted through the lens of four primary research questions addressing the relationship between gender, spirituality, and authentic leadership.
A plethora of issues surfaced from the data. Issues of gender and gender equality rose immediately to the surface. Awareness of gendered issues allowed women leaders to develop a gender literacy that informed their decision-making and their development towards more authentic leadership. Women leaders' knowledge of and sensitivity to hegemonic leadership and historical gender biases as well as their awareness of their own gender-specific leadership traits and qualities enabled women leaders to understand more clearly and contribute more effectively to an emerging sense of authentic leadership. This assisted them in being better members of leadership teams as well as being more prepared to meet the unique needs of their employees.
Spirituality and its role in personal and professional leadership development was another important idea that arose from the data. Spirituality, defined as a search for meaning, purpose and connection, was the cyclical process of inner reflection and transcendence to the outer world of life's experiences, reflections, realizations, and choices. As women constructed and refined the meaning and purpose of their life and began to forge more rewarding inter-connections with themselves and others, they felt the corresponding pull to deeper levels of authenticity in themselves and in their leadership roles.
The emergence of this authenticity in themselves and their leadership roles was important to these women leaders because in finding themselves they connected to their deeper purpose. These connections were not just internal cognitive and affective patterns but also had an external relational and behavioral dimension to them. Women living these connections as they evolve towards more authentic leadership discover richer personal lives and more effective decision-making.
Degree Name
Doctor of Education
Department
Department of Educational Leadership, Counseling, and Postsecondary Education
First Advisor
Victoria Robinson, Chair
Object Description
1 PDF file (xi, 262 pages)
Copyright
©2007 Carol L. Hedberg
File Format
application/pdf
Recommended Citation
Hedberg, Carol L., "The role of spirituality in women's leadership at community colleges" (2007). Dissertations and Theses @ UNI. 756.
https://scholarworks.uni.edu/etd/756