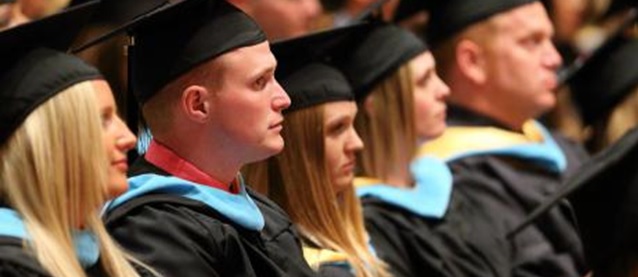 Availability
Open Access Dissertation
Keywords
Children with disabilities--Education--Iowa; Teachers of children with disabilities--Iowa; Mainstreaming in education--Iowa; Teaching teams--Iowa; Educational consultants--Iowa;
Abstract
The purpose of this qualitative study was to investigate the impact of the IDEA Amendments of 1997 on teachers' beliefs and collaborative practices as participants on IEP Teams at one middle school. Regular educators are now required to serve as members of IEP Teams for students identified with special needs, the majority of whom will now be served in the regular classroom. Collaboration, the process of interactions between regular and special educators to provide instruction in inclusive settings, was the practice investigated. This study examines laws and policies, teachers' beliefs, supports and barriers, collaborative practices, and evidence of change over the first year of compliance to IDEA 1997.
Questions investigated include the following:
How is IDEA 1997 being interpreted by the Pleasantview School District and Hawthorne Building Plan?
What do educators perceive as supports for collaboration? What do educators perceive as barriers?
What are the beliefs and collaborative practices of the teachers regarding students with special needs in inclusive settings?
Will the teachers change collaboration beliefs and practices over the first year of IDEA 1997 compliance?
The study was conducted at Hawthorne Middle School in the Pleasantview School District. A survey of area schools indicated collaboration as a common model employed in middle schools. Constant-comparative analysis was used to assess the data collected in focus group interviews from Fall 1998 through Spring 1999.
Identified collaboration supports were willingness to change, professional development, faculty expertise, shared commitment, administrative support, and collaboration planning time. Collaboration barriers were lack of time and teacher empowerment, ambiguity of roles, adherence to the dual system of teaching students with disabilities, and job security concerns. Teachers believed that most students benefited from inclusion and collaboration. They indicated belief later in the study that the Hawthorne staff possessed collaboration skills regardless of imposed restrictions. Implications for further study are presented.
Degree Name
Doctor of Education
Department
Department of Special Education
First Advisor
Susan Etscheidt, Chair
Object Description
1 PDF file (viii, 248 pages)
Copyright
©1999 Mary Ann Walsh Schroeder
File Format
application/pdf
Recommended Citation
Schroeder, Mary Ann Walsh, "The impact of IDEA 1997 on teachers' beliefs and collaborative practices as participants on IEP teams at one middle school" (1999). Dissertations and Theses @ UNI. 750.
https://scholarworks.uni.edu/etd/750