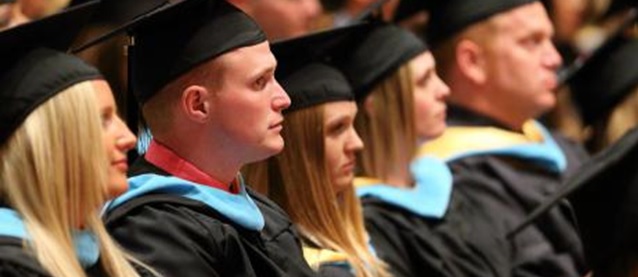 Availability
Open Access Thesis
Keywords
Martial arts--Social aspects; Sports for children--Social aspects;
Abstract
What is the goal of education in America today? Why is education so important to our society? Why do we spend millions of dollars each year towards the success of America's educational system? What processes and procedures should be employed to insure an efficient and effective education for all individuals? These questions and more arise as we consider the current academic, social, and economic climate of America, as well as the rest of the world; and the role education has played in shaping our past, impacting our present, and directing our future as individuals of a free society. Abraham Lincoln said:
The philosophy of the school room in one generation will be the philosophy of government in the next (Barton, 1993, p. 22).
In today's worldwide economy, academic success for all individuals is considered to be a key component for the survival and progression of society as a whole. This success, however, is often hindered among students by deficiencies in the home environment, peer relationships, and social interactions. Moreover, unless these deficiencies are addressed at the earliest stages of development, they can become progressively worse and more difficult to overcome later in life.
This study shows, through the reflective observations of parents, how their children overcame developmental and learning hindrances in academics, peer relationships, and social interactions by participating in a martial arts program based on concepts of care. The study argues that educators need only to demonstrate genuine care to their students to realize in return, individuals who are motivated and willing to be guided by them into higher level academic achievement and engagement regardless of the students' dispositions within society.
The "genuine care" initiative introduced in this study is defined as C.A.R.E.; 'C' for Confirmation, meaning to establish value; 'A' for Affirmation, signifying to maintain value; 'R' for Reformation, denoting to change in a positive way; and 'E' for Exhortation, indicating to strongly encourage. Employing these attributes of care as teaching foundations of the martial arts program appear to have produced positive outcomes in students that were not limited to their academic achievement, but were also evidenced in students' peer relationships and social responsibilities.
In essence, it is suggested herein that the solution to academic success lies in our ability to care for one another unconditionally—from the heart. That is, to seek the best good for all individuals of our American society as well as our neighbors abroad; to recognize and understand that the success of the next generation depends significantly on the foundations, principles, and practices of the current generation.
Degree Name
Master of Arts in Education
Department
Department of Educational Psychology and Foundations
First Advisor
Radhi H. Al-Mabuk, Chair, Thesis Committee
Object Description
1 PDF file (vii, 102 pages)
Copyright
©2008 David Hite Jr.
File Format
application/pdf
Recommended Citation
Hite, David Jr., "The impact of a C.A.R.E. based martial arts class on students' academic achievement, peer relationships, and social interactions" (2008). Dissertations and Theses @ UNI. 737.
https://scholarworks.uni.edu/etd/737