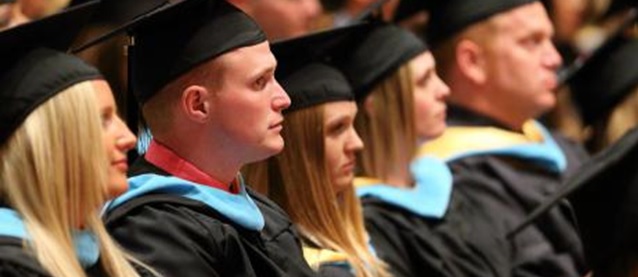 Availability
Open Access Dissertation
Keywords
Chief information officers; Women college administrators;
Abstract
The lived experiences of women higher education Chief Information Officers (CIOs) were investigated and documented in this qualitative study. Three women higher education CIOs provided their perspectives on the opportunities and obstacles encountered as they pursued and achieved their current positions. These women's stories were gathered under a conceptual framework focusing on the intersection of applicable elements from gendered organizational theory, feminist standpoint theory, and occupational jurisdiction. Methods of overcoming obstacles and facilitating opportunities were discussed in relation to their lived lives and experiences. Examining institutional gendered norms accentuated the thoughts, values, practices, and processes that lead to muted women's voices and the continuation of male-dominated organizations and social structures.
The co-narrators described themselves as pioneers in the field and agreed that professional advancement opportunities resulted from having excellent personal strengths, mentors, family support, and a good educational and experiential background. Major obstacles included stereotypic responses and beliefs from co-workers or supervisors, a lack of recognition, support, and trust, and marginalization. Methods used to overcome or eliminate obstacles were strength from support groups, perseverance, and connecting with credibility to others. Elements related to genderedness and occupational jurisdiction were discussed in attempts to integrate women into typically-male and typically-less-technical positions. The perpetuation of gendered organizations was also discussed.
The findings should be of interest to information technology divisions within higher education institutions as they consider designing and implementing programs to assist women aspiring to leadership roles. An awareness of the opportunities and obstacles of prospective employees may inform recruitment and retention efforts for the institution. The findings may also help institutional officials to recognize factors characterizing women higher education information technology leaders and to consider recommendations for enhancing the work environment for these women leaders. Women seeking such positions will benefit by having an understanding of the experiences of current women CIOs.
Degree Name
Doctor of Education
Department
Department of Educational Leadership, Counseling, and Postsecondary Education
First Advisor
Susan Etscheidt, Co-Chair
Second Advisor
Victoria Robinson, Co-Chair
Object Description
1 PDF file (ix, 459 pages)
Copyright
©2008 Marilyn Ziesman Drury
File Format
application/pdf
Recommended Citation
Drury, Marilyn J. Ziesman, "Women chief information officers in higher education: Voices from the field" (2008). Dissertations and Theses @ UNI. 736.
https://scholarworks.uni.edu/etd/736