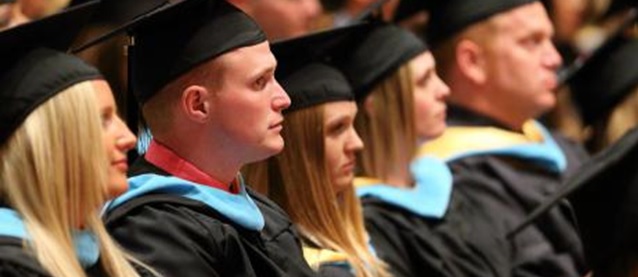 Availability
Open Access Dissertation
Keywords
High school principals--Iowa; Educational leadership--Iowa; Education--Standards--Iowa;
Abstract
The purpose of this study was: (a) to determine how Iowa high school principals perceive their instructional leadership practice as defined by ISSL/ISLLC Standard 2 and the knowledge, dispositions, and performance descriptors; (b) to determine which Standard 2 indicators are most essential for the high school principal's instructional leadership practice; (c) to determine if the practices of high school principals as instructional leaders align with the identified essential indicators of Standard 2; (d) to define and describe how Iowa high school principals define instructional leadership; (e) to determine if demographics impact the instructional leadership practices of Iowa's high school principals; (f) to determine what sources of professional development are most helpful for actual instructional leadership practice; and (g) to determine what professional development needs principals have in relationship to the ISSL/ISLLC Standards. The framework for this study was Standard 2 of the ISSL/ISLLC Standards. The ISSL/ISLLC Standards are the new standards for licensure and re-licensure of Iowa school principals.
This study included both qualitative and quantitative research methods. Surveys were sent to 365 Iowa high school principals and as part of the survey, principals were asked to nominate peers they considered exemplary instructional leaders. Six nominated principals were personally interviewed at their school sites.
The major finding of the study was the congruence between the high school principals' perceptions of their instructional leadership proficiencies and those descriptors of instructional leadership deemed most essential for instructional leadership. In addition, the interviews not only yielded similar information as the surveys, but also added richness to the description of instructional leadership practices in Iowa high schools.
Findings from the study will be usable for principals, preparation institutions, professional development organizations, and the Department of Education. An understanding of ISSL/ISLLC Standard 2 and the essential knowledge, dispositions, and knowledge descriptors is imperative for the development and support of principals who can lead and manage an educational program focused on teaching and learning.
Degree Name
Doctor of Education
Department
Department of Educational Leadership, Counseling, and Postsecondary Education
First Advisor
Dale R. Jackson, Chair
Object Description
1 PDF file (xii, 222 pages)
Copyright
©2002 Dianna K. Engelbrecht
File Format
application/pdf
Recommended Citation
Engelbrecht, Dianna K., "Perceptions of high school principals on instructional leadership and implications for practice and professional development" (2002). Dissertations and Theses @ UNI. 710.
https://scholarworks.uni.edu/etd/710