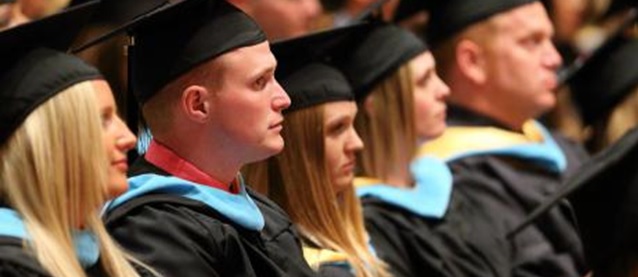 Award Winner
Recipient of the 1991 Outstanding Master's Thesis Award - Third Place.
To go to the Graduate Student Award Recipients collection page, click here.
Availability
Open Access Thesis
Keywords
Nontraditional college students; Occupational mobility; Occupational prestige;
Abstract
The purpose of this study was to ascertain the occupational outcomes of bachelor's degrees earned by individuals when they are 25 years or older, here called nontraditional graduates. The subjects of the study were 212 nontraditional graduates of the University of Northern Iowa. They were randomly selected from a list of individuals who received their college degrees from 1984 to 1988 and who were 25 years old or older at the time they graduated. A questionnaire was designed by the researcher that elicited information about the subjects' reasons for deciding to earn a college degree and about their past and current employment. Responses were analyzed by comparing subjects• expectations of the earned degree with actual outcomes and by studying the occurrence of occupational mobility from pre-graduation jobs to post-graduation jobs. Data about UNI graduates' employment characteristics were compared with similar data collected in a national survey of graduates of all ages by the U. s. Department of Education. It was expected that UNI nontraditional graduates would not find jobs after graduation that had higher socioeconomic status than the jobs they held before their graduation. It was also expected that a lower proportion of UNI nontraditional graduates would find jobs within one year of graduation than graduates in the national sample and that it would be less likely that those jobs would be related to their college major and have opportunity for advancement than the jobs found by those in the national sample. Results indicated that most of the UNI nontraditional graduates decided to earn a college degree primarily for occupational reasons, and most of them reported attaining the outcomes they expected to. In addition, most of the UNI graduates obtained post-graduation jobs with significantly higher status than the jobs they held before they earned a college degree. Overall, a greater proportion of them obtained jobs within a year of graduation than did graduates in the national study, and more UNI nontraditional graduates' jobs were related to their major fields of study and had career potential than jobs obtained by graduates of all ages in the national study.
Degree Name
Master of Arts
Department
Department of Sociology, Anthropology, and Criminology
First Advisor
Jerry D. Stockdale, Chair, Thesis Committee
Object Description
1 PDF file (xi, 93 pages)
Copyright
©1990 Mary Ellen Ellyson Wacker
File Format
application/pdf
Recommended Citation
Wacker, Mary Ellen Ellyson, "Occupational outcomes of bachelor's degrees earned by nontraditional students" (1990). Dissertations and Theses @ UNI. 700.
https://scholarworks.uni.edu/etd/700