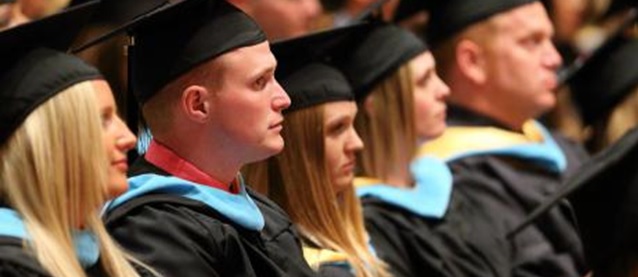 Award Winner
Recipient of the 1995 Outstanding Master's Thesis Award - First Place.
To go to the Graduate Student Award Recipients collection page, click here.
Availability
Open Access Thesis
Keywords
Baker, Norman, 1882-1958; Populism--Iowa--History--20th century;
Abstract
During the depression years of the late 1920s and 1930s, Muscatine, Iowa's Norman Baker stood as both a powerful and controversial figure in rural eastern Iowa. Baker's successful business empire, which at its height included a radio station, mail order enterprise, newspaper, magazine, and a cancer quackery hospital, earned the Muscatine tycoon millions of dollars in revenue over the course of a decade. Despite this business success, Baker's brash personality, vituperative broadcasting style, and fraudulent medical claims were subjects of constant controversy.
Considering both Baker's suspect reputation and the poor agricultural conditions of the day, the question remains: How did Baker sustain his popularity and wealth in rural eastern Iowa for roughly decade? In my thesis I have attempted to answer this question by investigating Baker's manipulation of populist rhetoric to stir Iowa farmers' emotions and rally their support.
Much of my research into Baker's populist platform centered on his many writings, speeches, and broadcast transcripts. However, numerous secondary sources also helped to identify eastern Iowa's unsettled environment, which was particularly vulnerable to Baker's populist tactics. Deposits of Baker's tabloid magazine TNT: The Naked Truth and newspaper the Midwest Free Press at Muscatine's Musser Art Museum and Musser Library were extremely helpful in the research process. Additionally, the AMA Archives in Chicago and the Hoover Presidential library in West Branch, Iowa, provided excellent collections on Baker. Use of personal interviews and investigation into the few existing historical works on Baker helped to round out my research.
Although dead as a movement by 1900, Populism left a lasting legacy in the rural Midwest. Themes of egalitarianism and democracy, as well as elements of antisemitism, conspiratorial rhetoric, and anti-intellectualism continued to stir midwestern farmers emotions in the 1920s and 1930s as they had in the 1890s. Tapping into this Populist tradition, Baker achieved prosperity and notoriety by feasting on the economic frustration and bruised psyche of middle America. Like a wolf in sheep's clothing, Baker wrapped himself in the mantle of rural populism and fleeced Iowa farmers for profit and fame.
Department
Department of History
First Advisor
Joanne Goldman
Object Description
1 PDF file (iii, 98 pages)
Copyright
©1994 Eric Scott Juhnke
File Format
application/pdf
Recommended Citation
Juhnke, Eric Scott, "Iowa's wolf in populist clothing: Norman Baker, 1925-1936" (1994). Dissertations and Theses @ UNI. 687.
https://scholarworks.uni.edu/etd/687