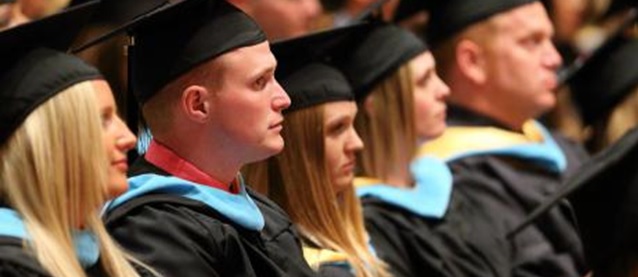 Availability
Open Access Dissertation
Keywords
Teaching teams--Iowa; Teachers--In-service training--Iowa;
Abstract
The Iowa Standards for School Leaders states that, "A principal is an educational leader who promotes the success of all students by advocating, nurturing, and sustaining a school culture and instructional program that is conducive to student learning and professional growth." Instructional practices have a significant impact on student learning, with research indicating that effective teaching accounts for two thirds of the total effect of schooling on student learning. Moreover, the literature on school improvement and professional development emphasizes the building of organizational capacity through collegial interactions in school (Leonard & Leonard, 2003).
The Iowa Professional Development Model was developed with the intent of improving instructional practices through high quality, sustained professional development at the local level. An important component of the Iowa Professional Development Model includes opportunities for teacher collaboration that involves the study of instructional practices and student response to instruction. Most school districts in the state of Iowa have embraced the Iowa Professional Development Model as the model for district and building level professional development.
The purpose of this case study was to determine the effect of weekly collaboration on teacher instructional practices in the classroom. Additionally, the study sought to understand how teachers perceive the impact of weekly collaboration on instructional practices and to identify if there were differences in these perceptions. The case study involved six elementary teachers with varying levels of experience in and out of a school district. Open ended interviews, classroom and professional development session observations, and teacher artifacts were analyzed in order to identify key categories and themes regarding the effects on teacher instructional practices as well as teacher perceptions about weekly teacher collaboration.
The case study identified three major categories on the effects of teacher collaboration on instructional practices. Additionally, the case study uncovered the benefits and barriers to teacher collaboration. Regularly scheduled teacher collaboration positively affects teacher instructional practices by impacting teacher learning, student learning and by creating and sustaining a culture of shared learning. However, there are challenges or barriers to teacher collaboration that prevent teams from meeting their full potential as collaborative learning teams.
Degree Name
Doctor of Education
Department
Department of Educational Leadership, Counseling, and Postsecondary Education
First Advisor
Gregory Reed, Chair
Object Description
1 PDF file (vii, 165 pages)
Copyright
©2009 Laurene A. Lanich
File Format
application/pdf
Recommended Citation
Lanich, Laurene A., "The effect of weekly teacher collaboration on instructional practices in the classroom" (2009). Dissertations and Theses @ UNI. 672.
https://scholarworks.uni.edu/etd/672