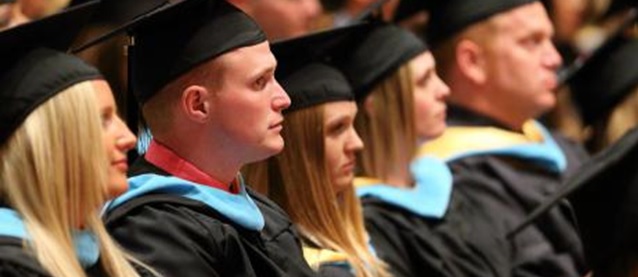 Award Winner
Recipient of the 1997 Outstanding Master's Thesis Award - Second Place.
To go to the Graduate Student Award Recipients collection page, click here.
Availability
Open Access Thesis
Keywords
Jordan, Lorna; Breast cancer patients' writings, American;
Abstract
All Our Days Are Numbered--Joumey Through Breast Cancer with Traditional and Alternative Medicine brings hope to women who must face breast cancer. In four books, Lorna Jordan shares the events leading up to her disease; her traditional breast cancer experience; her search for alternative medicine which will improve her health; and her journey into good health. Book One, "In the Beginning," presents evidence of Lorna's developing ill health. Beginning in adolescence, Lorna's exposure to mercury, antibiotics, and DDT contribute to her poor health. Later, in early adulthood, she begins to have mood shifts and menstrual disorders. When she takes birth-control pills, Loma develops depression and benign breast disease. Finally, breast cancer arrives. Book Two, "Shock and Despair," presents Lorna's physical and mental anguish from her lumpectomy, the reading of the pathology report, and a mastectomy. This book reveals the problems Loma must face after cancer: fear and isolation, rejection by her husband, reactions of family and friends, watching for recurrence, and finding hope for the future. Book Three, "Other Treatments" is Lorna's search for nontraditional medicine which will rebuild her immune system, help overcome her allergies, and fight her cancer through nutritional approaches to health. Fighting fungi, building immunity, removing mercury, and cleansing the colon are important components of this book. In Book Four, "Getting Well," Loma meets Dr. A.V. Constantini, a world specialist in diseases caused by fungi and their toxins. From him she seeks to verify what she has discovered on her own about the causes of breast cancer and ways to prevent its return. Lorna learns to practice meditation to help heal herself. Unexpectedly, she develops a ruptured appendix and diseased gallbladder; removal of these diseased organs improves her general health immensely. Lorna and her husband share a candlelight dinner together on the fifth-year anniversary of her breast cancer. An epilogue in the form of a letter to other women encourages them to fight on and to consider the food they eat as a very important component in their fight against breast cancer. A brief postscript discusses Dr. Guenther Enderlein's postulate of Mucor racemosus Fresen as the cause of breast cancer.
Degree Name
Master of Arts
Department
Department of English Language and Literature
First Advisor
Barbara Lounsberry, Advisor
Object Description
1 PDF file (v, 242 pages)
Copyright
©1996 Tomma Lou Mas
File Format
application/pdf
Recommended Citation
Maas, Tomma Lou, "All our days are numbered --: Journey through breast cancer with traditional and alternative medicine" (1996). Dissertations and Theses @ UNI. 666.
https://scholarworks.uni.edu/etd/666