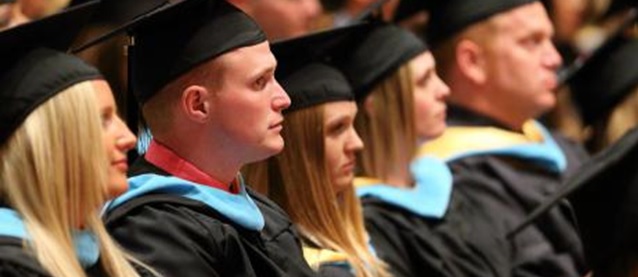 Availability
Open Access Thesis
Keywords
University of Northern Iowa--Students--Tobacco use; University of Northern Iowa--Students--Helath and hygiene; Smoking--Law and legislation--Iowa--Public opinion; College students--Tobacco use--Iowa--Cedar Falls; College students--Health and hygiene--Iowa--Cedar Falls;
Abstract
The purpose of this study was to measure the effects of the Iowa Smoke-Free Ban impact on: smoking behavior, knowledge of the ban and knowledge of smoking health effect, reported smoking in both indoor and outside venues; support for smoke-free public venues; and self-reported effects of the law on consumption and quitting. A non-random sample of 113 students (49.44% male and 50.44% female) participated in this study.
The 35-item questionnaire was used to evaluate the impact of the Iowa smoke-free ban among college students of the University of Northern Iowa. Descriptive statistics were used to analyze the survey responses. The means and standard deviation of responses, frequencies, and percentages were used depending on each item. Data analysis was performed using JMP8.
The findings of this study indicated that the participants were aware that smoking is prohibited at all UNI owned property and in any vehicles located at the UNI property. This study revealed that participants sometimes thought about smoking the danger that smoking, but rarely thought about the danger that smoking the harm that smoking might be doing to the health of other people. A majority of participants reported that they have never tried to quit smoking because of the Iowa smoke-free ban and those who tried to quit one or more times, and some still smoked cigarettes.
Results from this study indicated that participants never smoked when they were on the UNI grounds, athletics fields, parking lots, tennis courts, and any other outdoor are belonging to UNI. Their opinions tended to show that smoking should not be allowed indoors at all. But, they tend to indicate that smoking should be allowed in some indoor areas of drinking establishments and restaurants.
More than half of participants opposed or strongly opposed the Iowa smoke-free ban on smoking inside pubs/bars and their overall opinion of smoking was neither positive nor negative. The findings from this study proved that the majority of participants smoked 3.2 to 5 cigarettes a day and a majority of them had their first cigarette more than 60 minutes after they woke up. The responses from this study showed that the Iowa smoke-free law had never helped the participants to quit cigarettes or encouraged them to plan to quit smoking cigarettes in the future. But, the Iowa smoke-free ban helped the participants to cut down the number of cigarettes they smoked per day.
It was recommended that the University of Northern Iowa should design and implement a program that focuses on the consequences of smoking on smokers and non-smokers. An anti-smoking media campaign is very important to encourage the college smokers to quit smoking. This anti-smoking media campaign should work together with the UNI health services, focusing on the message that quitting smoking is normal, effective, safe and everyone is able stop smoking cigarettes.
Degree Name
Master of Arts
Department
School of Health, Physical Education, and Leisure Services
First Advisor
Catherine Zeman, Chair, Thesis Committee
Object Description
1 PDF file (x, 82 pages)
Copyright
©2010 Jean Marie Vianney Hirwa Kavamahanga
File Format
application/pdf
Recommended Citation
Kavamahanga, Jean Marie Vianney Hirwa, "Impact of the Iowa smoke-free ban among the college students of the University of Northern Iowa" (2010). Dissertations and Theses @ UNI. 661.
https://scholarworks.uni.edu/etd/661