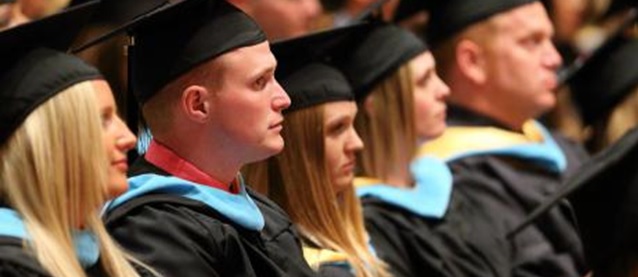 Availability
Open Access Dissertation
Keywords
Written communication--Middle West--Public opinion; College freshmen--Middle West--Attitudes; Electronic discussion groups; Discourse analysis;
Abstract
Online discourse has become a common mode of communication for the Twenty- First Century. Many businesses now use electronic networking sites such as Facebook to communicate with customers through online posts and electronic updates through Twitter. With these recent trends in electronic communication, some educators have begun implementing electronic discourse into the classroom through online discussion boards. Discussion boards available through course technology such as WebCT and eLearning offer educators opportunities to channel this heightened interest in online communication. By building electronic course sites, educators can further classroom discussions on online discussion boards, which allow students to discuss course material with each other through electronic conversations over the Internet.
As language is multifaceted, ambiguous, and rich with our metaphors and symbols, this dissertation suggests that discourse analysis of an online discussion board offers a useful mode for uncovering and understanding the beliefs that first-year college students have about writing. This study used qualitative inquiry to analyze the online discourse that occurred over the period of one semester in a first-year writing course. The study sought to uncover the beliefs about writing that first-year college students bring with them to a first-year college writing course. Additionally, the study looked at how the beliefs shifted during the course of one semester. It concluded that curriculum including an online discussion board may provide college and high school educators another lens for understanding the disconnect that exists between high school and college curriculum. Additionally, the study found that the resulting discussion of the discourse analysis on a course discussion board may facilitate an understanding of the transition for first-year students from high school to college.
Major findings of the study were:
(1) When students engage in online discourse within a learning community, they begin to understand how others think and feel. This leads to an appreciation for diversity and for a greater understanding of self.
(2) An online discussion board facilitates the formation of self, as students look at their identity within a learning community and rethink their own individual beliefs and values.
(3) Online discussion boards may facilitate positive social interactions in a first-year writing course and lead to smoother and more positive transitions from high school learning to college learning.
(4) Online discussion boards in a first-year writing course may facilitate the formation of a recursive literacy process that finds value in feedback.
(5) Online discussion boards might be a valuable resource to help instructors understand how students are processing literacy curriculum and how it is contributing to the formation of self and knowledge.
(6) Online discussion boards offer an authentic assessment resource for informing educational decision making in the classroom.
Degree Name
Doctor of Education
Department
Department of Curriculum and Instruction
First Advisor
Rick Traw, Chair
Object Description
1 PDF file (v, 176 pages)
Copyright
©2010 Gina Burkart
File Format
application/pdf
Recommended Citation
Burkart, Gina, "First-year college student beliefs about writing embedded in online discourse: An analysis and its implications for literacy learning" (2010). Dissertations and Theses @ UNI. 641.
https://scholarworks.uni.edu/etd/641