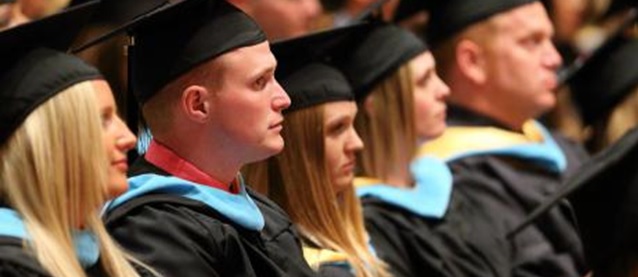 Availability
Open Access Dissertation
Keywords
Educational innovations--Iowa--Public opinion; Special education--Iowa--Public opinion; Teachers--Iowa--Attitudes;
Abstract
To understand the impact of special education and educational changes that have occurred in rural schools in Iowa since 1975, this ethnographic qualitative inquiry examined the dispositions, beliefs, contexts, and recalled experiences of four teachers who began teaching around the time the Education for All Handicapped Children Act (EAHCA) was enacted in 1975 and continued teaching until after the No Child Left Behind Act (NCLB) was enacted in 2002. In addition, the research project explored the teachers' views of the impact various educational changes had on them, their colleagues, and the students they taught.
The group of four participants, with a combined 123 years of teaching experience, met after the first two individual semi-structured, audio recorded, empathetic interviews were conducted; to conclude the study, a final individual interview was conducted with each participant. I examined transcripts to interpret the "jigsaw puzzle pieces" of the retired educators' contexts using the lenses of disability studies, teacher career cycle, and educational change.
In this study of change and special education, participants' "puzzle pieces" were related to six themes: responsibilities, technology, curriculum, law/accountability, factors outside school, and preparation and professional development. Among the pieces that differed by participant were educational background, relationships with principals, knowledge of special education, and beliefs about inclusion of students with disabilities in the general education setting. Insufficient professional development and ongoing support for change led to lack of implementation or short-term implementation of innovations.
This interpretation may add a different perspective to the existing literature about educational change and special education, experiences of veteran teachers who actually served between the initial passage of the EAHCA and the passage of NCLB. Such information may be beneficial for educators seeking to increase academic achievement of students labeled with disabilities and other marginalized students, and lessen the negative impacts of ongoing educational change on students and teachers. It may also inform those who prepare teachers and who provide professional development opportunities for teachers and administrators so change is presented in a meaningful manner and differentiated professional development is provided throughout teachers' careers.
Degree Name
Doctor of Education
Department
Department of Special Education
First Advisor
John Henning, Co-Chair
Second Advisor
Frank Kohler, Co-Chair
Object Description
1 PDF file (xiv, 312 pages)
Copyright
©2010 Janine Kane
File Format
application/pdf
Recommended Citation
Kane, Janine, "Teachers' perspectives on changes in general and special education: Examining the pieces of the puzzle" (2010). Dissertations and Theses @ UNI. 638.
https://scholarworks.uni.edu/etd/638